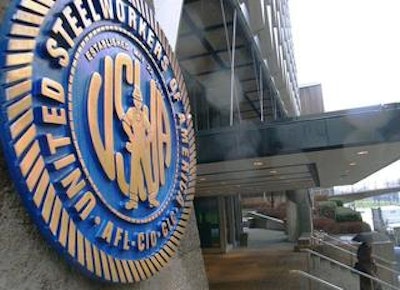 WILMINGTON, Del. (AP) — Former employees of a bankrupt steel company will each receive an average of $3,000 in vacation and severance pay under a structured settlement approved Thursday.
The United Steelworkers union says it'll receive about $12 million of the $17.4 million settlement in RG Steel's Chapter 11 bankruptcy case.
A bankruptcy judge in Delaware approved the settlement.
The union's share includes about $6.3 million in vacation and severance payments owed to about 4,000 workers at former plants in Sparrows Point, Maryland, Warren, Ohio, and Wheeling and Follansbee, West Virginia.
The company also once had a plant in Allenport, Pennsylvania.
The settlement also includes payments of $2.4 million to a voluntary employee beneficiary association for workers at the Warren mill and about $1 million to the Steelworkers Health and Welfare Fund.
The company filed for bankruptcy protection in May 2012.