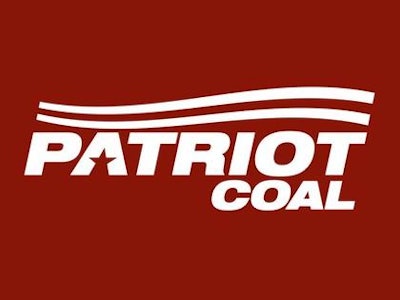 CHARLESTON, W.Va. (AP) — Patriot Coal says it expects the sale of its assets to result in the layoffs of more than 2,000 workers at its West Virginia operations.
Scott Depot-based Patriot sent layoff warning notices to Boone, Kanawha and Marion counties this week. The notices are extensions of warning notices that Patriot had issued in August.
The latest notices say the layoffs will be permanent.
In Kanawha County, there will be 483 laid-off workers at Speed Mining LLC in Dawes, 288 at Wildcat Energy in Eskdale, 161 at Midland Trail Energy, 118 at Remington LLC in Eskdale and six at Little Creek Dock in Charleston, County Commission President Kent Carper said.
"The loss of jobs total 1,056 ... This news is very disheartening for the mining communities in West Virginia," Carper said in a news release.
Layoffs in Boone County will total 970 workers, said Assistant County Administrator Pam White, who added that several Patriot operations already have been idled.
"It wasn't a surprise but still, it's hard," White said in a telephone interview.
Marion County was notified of 489 layoffs on Monday, although there are no Patriot mines there, County Administrator Kris Cinalli said in an email.
The address of record for Patriot's Federal No. 2 mine in neighboring Monongalia County is in Marion County, state and federal records show.
"It won't make much of an impact to Marion County's economy but obviously with the overall trend of reductions in coal severance revenues it will eventually have an impact on our county's coal severance budget," Cinalli said.
"Fortunately, being in the northern part of the state we haven't been hit quite as hard and our economy is more diversified along the Interstate 79 corridor."
Patriot said the layoffs are expected to occur between Oct. 22 and Nov. 5, the period in which it expects to close on the sale of some or all of its assets. A bankruptcy court must approve the sale.
"This notice is conditional, inasmuch as Patriot at this time does not know the identity of the Sale purchaser, nor the hiring plans of such purchaser," Patriot said in its warning notices.
The asset sale is part of Patriot's plan to reorganize following its filing for Chapter 11 bankruptcy protection on May 12. A Tuesday hearing on the plan in U.S. Bankruptcy Court in Richmond, Virginia, was rescheduled for Wednesday.
Lexington, Kentucky-based Blackhawk Mining won an auction Sept. 21 for a majority of Patriot's assets. Coronado Coal LLC was designated the backup bidder.
The Virginia Conservation Legacy Fund is looking to acquire Patriot's other mines and mining permits for purposes of water quality improvement and reclamation. If the acquisition is not consummated, these assets would be bought by a liquidating trustee and transferred to a trust, according to the reorganization plan.
Patriot's reorganization plan has drawn opposition from the federal government; regulators in Kentucky, Ohio, Pennsylvania, and West Virginia; and environmental groups. In court filings, they questioned how the company's obligations would be fulfilled once a substantial amount of its assets are sold to Blackhawk Mining. These obligations include the multimillion-dollar cost of cleaning up mine pollution.
Bob Bennett, Patriot's chief executive officer, has said the company believes the assets sale to Blackhawk is in the best interest of the company, its employees and stakeholders.