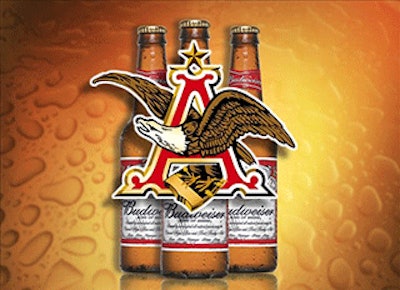 A proposed merger between the world's two leading beer companies appears to be dead — for the time being.
Bloomberg reports that SABMiller considered an informal $100 billion takeover offer by industry leader Anheuser-Busch InBev to be too low and rejected the proposal.
The article, however, also indicated that U.K.-based SABMiller conveyed terms for reconsidering the deal to its Belgium-based rival.
The initial offer equated to just more than 40 pounds per share, and Bloomberg reported that some SABMiller executives and shareholders believed the company's fair market value was closer to 45 pounds per share.
But at least one large shareholder — South African public pension fund manager Public Investment Corp. — opposes the deal entirely.
"We may be creating some kind of a monopoly going forward which may have a serious impact on the global economy and beer market in general," CEO Daniel Matjila told Bloomberg.
AB InBev could still make a formal offer to SABMiller or walk away from the deal entirely.
The deal would create an industry behemoth with a value of about $275 billion that's responsible for about one-third of the world's beer supply.
AB InBev likely hopes to complement its holdings in emerging markets such as Latin America with SAB's African operations.
Even if the companies reached an agreement, the transaction would still need to clear regulatory hurdles across the globe. In the U.S. alone, AB InBev and the joint venture between SABMiller and Molson Coors control about 80 percent of the beer market.