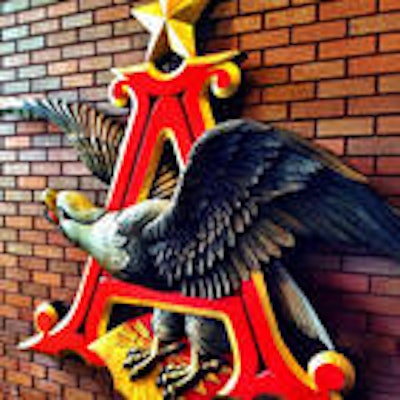 ​Anheuser-Busch on Wednesday bolstered its craft beer holdings with the acquisition of Los Angeles-based Golden Road Brewing.
Golden Road, the largest craft brewer in Los Angeles County, sells four core beers on draft and in cans, along with a rotation of seasonal and limited-edition beers. Company officials expect the brewery to sell 45,000 barrels of beer this year.
The brewery also operates a pub and tasting room and will open additional facilities in nearby Anaheim next year. Its beers are available at more than 4,000 retail locations.
Terms of the deal were not disclosed.
Read more: Improving operational efficiency for food and beverage manufacturers.
"Our team worked hard to build Golden Road from the ground up and we are proud of the growth we've achieved in such a short time," said Meg Gill, the company's president. "California is an exciting and competitive market for beer and I see endless opportunities in partnering with Anheuser-Busch and their incredible distribution network to bring our beers to more people."
Golden Road will join Anheuser-Busch's High End Business Unit, which also includes 10 Barrel Brewing, Blue Point Brewing, Elysian Brewing and Goose Island Beer Company.
The transaction is the latest in a slew of craft acquisitions by industry giants. Although overall beer sales declined in the U.S. in recent years, craft beer sales are up sharply and the craft sector now accounts for more than 10 percent of the overall beer market.
"Their focus on giving back to the community and impact on the Los Angeles craft market in four short years makes Golden Road a strong addition to our craft portfolio," said Andy Goeler, chief of Anheuser-Busch's craft division.