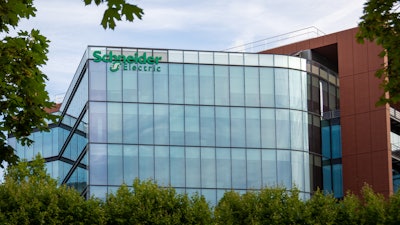 iStock
Schneider Electric on Thursday formally unveiled its new 160,000 square foot manufacturing plant in El Paso, Texas.
The plant is part of a $300 million U.S. manufacturing investment the company has made to support customers who use its electrical equipment, advancing the global energy transition and the build-out of America's infrastructure.
With more than 20 plants in its U.S. manufacturing network, the latest smart factory opening makes Schneider Electric's El Paso campus the company's largest manufacturing operation in the U.S. By the end of the year, the company will have approximately 1,500 employees in El Paso, thanks to the creation of about 400 new jobs.
Located in the Northwest Corporate Center, the new facility produces custom-designed low-voltage and medium-voltage electrical products that safely distribute electrical power from the utility grid to various places within industrial, commercial and residential settings. The first set of products manufactured in the new El Paso plant shipped out earlier this summer to customers in the data center sector.
Since 2020, the company has invested in equipment and upgraded operations at its manufacturing facilities in Lexington, Kentucky, Lincoln, Nebraska, and Mechanicsburg and Middletown, Pennsylvania. The enhancements, made possible by the $300 million multi-year investment, made the facilities smarter, more sustainable and highly efficient.