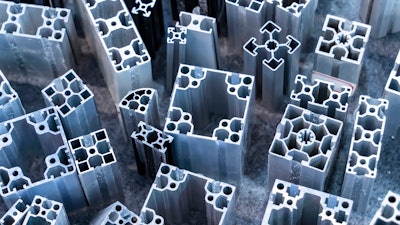 iStock
Norwalk, CT – The leading event for the aluminum industry, ALUMINUM USA 2023, is set to take place from October 25-26, at Music City Center in Nashville, TN. This prestigious conference and exhibition will bring together industry experts, innovators, suppliers and stakeholders to explore the latest advancements, trends and opportunities in the world of aluminum.
ALUMINUM USA 2023 will offer a unique platform for professionals from across the aluminum value chain to connect, share insights, and showcase cutting-edge technologies.
The event will feature a comprehensive conference program with sessions focusing on key areas such as sustainability, technology innovation, market trends, and supply chain optimization.
Attendees will gain valuable insights into the challenges and opportunities facing the industry, as well as strategies for achieving long-term growth and success.
Highlights of ALUMINUM USA 2023 include:
The event is expected to draw professionals from aluminum manufacturers, suppliers, distributors, researchers and policymakers.
ALUMINUM USA 2023 will serve as a vital platform for staying updated on industry trends, exploring new business opportunities, and strengthening connections within the aluminum community.
Registration for ALUMINUM USA 2023 is now open, follow the link and use code INDMED at checkout to claim your free Exhibit Hall Pass: aluminumusa23.com/INDMED.