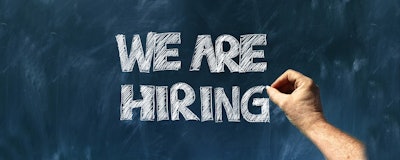 WASHINGTON — Construction led the way in February in a month of powerful hiring for the U.S. economy.
The sector added 61,000 jobs, the most in any month since 2007, before the Great Recession began. The gains came in part from builders and contractors working in both residential and commercial construction. Heavy and civil engineering companies also posted gains. Over the last 12 month, the sector has added a solid 254,000 jobs.
Retailers also delivered an impressive result, adding more than 50,000 jobs, the most in two years. The Labor Department cautioned that that gain might be slightly exaggerated because fewer people were laid off after the holiday shopping season than the government was expecting.
Nonetheless, the figure stands in contrast to a year earlier, when the retail sector was enduring deep job losses. The hiring in retail last month was led by clothing stores, home improvement and garden supply stores and general merchandise stores.
Manufacturing added 31,000 jobs, led by auto and auto parts, fabricated metal products and machinery. Financial services, which includes banking, insurance and real estate, added 28,000 jobs. That was the biggest such jump since 2005.
Overall, employers added a strong 313,000 jobs in February. The unemployment rate held steady at 4.1 percent.
Industry (change from previous month)
February 2018
January 2018
Past 12 months
Construction
61,000
40,000
254,000
Manufacturing
31,000
25,000
224,000
Retail
50,300
14,800
35,000
Transportation, warehousing
15,400
11,800
147,600
Information (Telecom, publishing)
-12,000
-16,000
-62,000
Financial services
28,000
8,000
143,000
Professional services (Accounting, engineering, temp work)
50,000
33,000
495,000
Education and health
23,000
63,000
449,000
Hotels, restaurants, entertainment
16,000
39,000
325,000
Government
26,000
1,000
49,000
Source: Labor Department