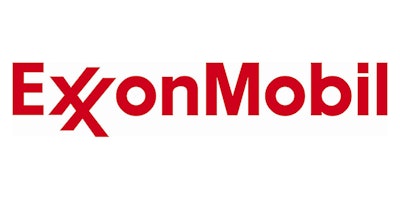 SPRING, TX — Following a successful study conducted in partnership with plastics manufacturer EVCO Plastics, ExxonMobil's Mobil DTE 10 Excel premium hydraulic oil has been verified as an energy efficient technology by Wisconsin's Focus on Energy program.
Mobil DTE 10 Excel hydraulic oil is the first lubricant to be studied and incentivized by Focus on Energy, which works with Wisconsin businesses and residents to reduce energy waste.
The verification follows a study that demonstrated a 3.2 percent electricity demand reduction in a plastics injection molding machine. The assessment was led by a group of engineers from ExxonMobil and EVCO Plastics, as well as a Focus on Energy advisor. It confirmed that Mobil DTE 10 Excel oil can provide an allowable payback range of between 1.5 and 8 years, depending on operating conditions.
"Focus on Energy benefits Wisconsin's economy by identifying the energy efficiency benefits of using certain products and technologies," said Casey Langan, Focus on Energy's spokesman. "This innovative study conducted by ExxonMobil, EVCO Plastics and Focus on Energy showed how a lubricant can provide significant energy and financial savings."
Mobil DTE 10 Excel oil is formulated to help reduce power consumption and increase machine output, resulting in lower energy costs over the long term. In addition to their efficiency benefits, Mobil DTE 10 Excel oils help minimize maintenance costs and downtime by keeping systems clean up to three times longer than competitive oils in bench testing.
"We've always discussed the important role that lubricants can play in helping industrial operators improve energy efficiency and reduce total cost of equipment ownership, and this verification is further proof of that view," said Michelle Ruiz, the ExxonMobil lubrication engineer who led the assessment. "This study further reinforces the value that lubricants — and Mobil DTE oils in particular — can bring to operators."
In addition to its Mobil DTE 10 Excel oil, ExxonMobil offers a range of other industrial lubricants and technical services to help operators improve energy efficiency and advance productivity.