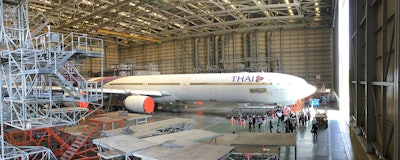 IMPO's international efforts took us to Thailand this past March, where the Thailand Board of Investment (BOI) shuttled more than 70 other editors and I to facilities of various manufacturing companies. Besides enduring 40 hours of roundtrip flight time, I was able to see and learn all about Thailand's ambitious Eastern Economic Corridor (EEC) project — a major investment into establishing Thailand's eastern provinces as an economic and manufacturing hub in Southeast Asia by 2021.
Read on to get the highlights of my trip, which included visiting several companies directly involved with industrial maintenance activities.
Setting The Stage
Our week began March 19 with a full day of keynotes, presentations and roundtable discussions at the IMPACT Exhibition Center a bit outside of Bangkok. There, Thailand government officials — most notably, Deputy Prime Minister H.E. Dr. Somkid Jatusripitak — and manufacturing company executives spoke to more than 3,000 attendees all about the EEC initiative and why foreign companies should be investing in Thailand right now. While by far the least exciting day of the trip, it provided plenty of valuable facts and figures about the EEC.
Thailand is putting forth some serious money to make it happen. On Feb. 8 of this year, the country's parliament approved investing $45 billion (USD), aimed to grow the Thai economy by 4.2 percent in 2018 through government projects. In 2017, the EEC drew $9.3 billion in promised investment.
The Thai government plans to develop the EEC through three major strategies:
Mega projects to improve physical infrastructure — Electric train system; dual-track rail system; high-speed rail; airport expansion and development; natural gas infrastructure and pipelines; and investment in energy surveys.
Investments to create seamless transport and logistics systems linking roads, rails, sea routes and air transport in the EEC and peripheral areas — including the aforementioned train systems and airport activity, along with developing deep sea ports and Eastern Economic Corridor of Innovation.
Projects supporting Thailand 4.0 — Village-level broadband internet; improving government's submarine cable network; and promoting e-government and further embracement of digital technology.
Notably, Thailand's 2017 ranking in the World Bank's Ease of Doing Business improved 20 positions to 26th in one year, while US News ranked the country No. 1 in its 2017 'Best Countries to Start a Business' list, and eighth in its 'Best Countries to Invest in' list.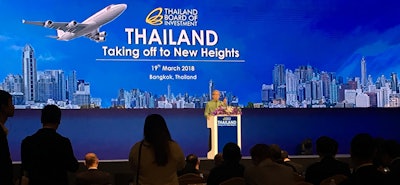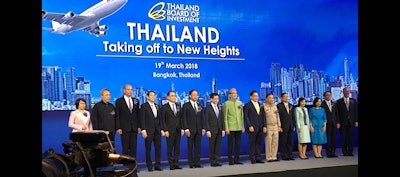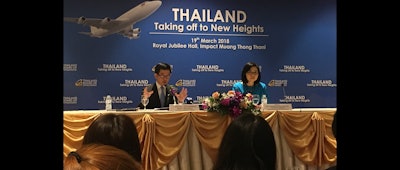 U-Tapao MRO Campus
Now for the good stuff. Day Two (Tuesday) featured two visits heavy in the maintenance space. The first was at the Technical Department U-Tapao, a division of Thai Airways International. There, U-Tapao has two aircraft maintenance centers that provide a full range of maintenance services. We were able to go inside the second of them, built out of increased demand and opened in 1999.
But the main reason we were brought to U-Tapao was to learn about the EEC plan for a new maintenance, repair and overhaul (MRO) campus, aimed to become the leading aircraft MRO hub in Southeast Asia. Thai Airways and Airbus recently signed an agreement to develop the TG MRO Campus, to be built on 83 acres of land and open for service in July 2022.
Maintenance activities at the campus will include heavy maintenance, line maintenance and external livery service, along with services for engine overhaul, wheel and brake, component overhaul, composite repair, calibration and non-destructive testing.
Thai Airways' plans show that the campus will have the latest in maintenance technology, ranging from traditional, predictive and prescriptive maintenance to maximize efficiencies and capabilities. With that, the campus will utilize Aircobots — Cobot for aircraft inspection — inspection drones, electronic discharge machines and make use of 3D printing. MRO activities will include the use of inflatable shelters for maintenance work on aircraft or structures when they can't be relocated to one of the campus' shops. The campus will also be equipped with an intelligent smart hangar system that helps to reduce investment costs and ensure environmental friendliness.
As for the labor aspect of TG MRO Campus, it will include an aircraft maintenance training center for its technicians, most of which are expected to be Thailand-natives, while officials said they wouldn't object to overseas talent. Procurement for tools and equipment for the campus will occur beginning in 2020, with their installation to occur throughout 2021. Officials didn't name specific suppliers, but mentioned the process would include importing from overseas.
Thai Airways expects the campus to represent 20 percent of Southeast Asia's aircraft MRO market share by 2030.
After a presentation about the campus, we got to go inside one of U-Tapao's maintenance hangars, which was a sight to behold. Inside the cavernous space was a large Thai Airways passenger plane being serviced. I can a few other editors climbed up a platform to get a great vantage point for photos.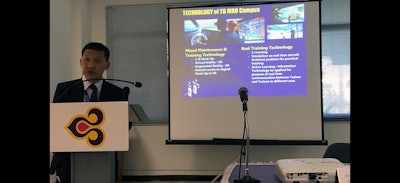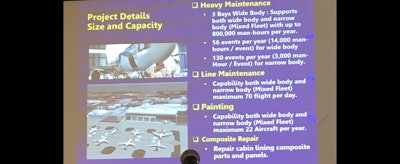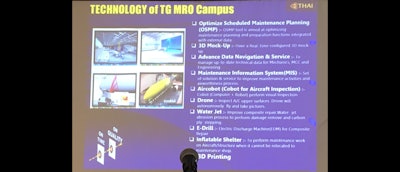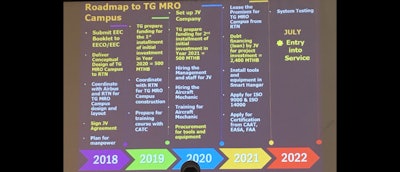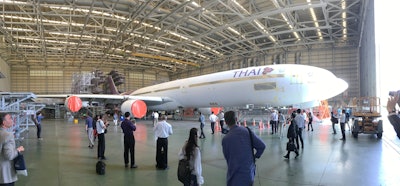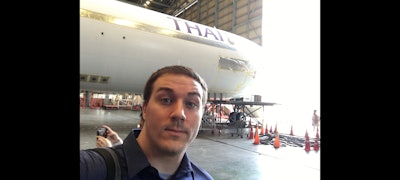 SCG
Later on Day Two, we traveled further down to Pattaya on Thailand's southern coast, home to SCG Chemicals, a manufacturer of construction materials, chemicals and petrochemicals. Visiting SCG's R&D Center allowed us to see some of the latest and greatest in industrial maintenance developments. Here at IMPO, we frequently report on new technologies and materials being used, but to see them up-close was something else.
The coolest things SCG had on display were its robotic inspection solutions — in the air, on structure and under water. Here's a summary of what we saw at SCG:
SCG's Carburization Inspection Robot, released in 2009, was the world's first of its kind. Known as the "CiBot", it is employed to measure levels of carbon that has penetrated into the material of the coil inside furnaces in an olefins plant. Similarly, we saw a SCG rep demonstrate the company's cable inspection robot for transport infrastructure maintenance.
We saw SCG's Underwater Visualizer Robot, which as its name suggests, inspects submerged structures typically inspected by human divers.
SCG's Aerial Visual Inspection Robot, developed in 2015, can be flown over a plant to inspect machinery and equipment. It is especially useful to inspect flare stacks. Such stacks otherwise typically have to be inspected by a human after the scale up them, forcing planned downtime.
Another area SCG has helped industrial facilities is in furnaces. While there's not a way we could've seen it in action, the company displayed its Emisspro HT coating, which aims to save 2 to 6 percent energy usage in steelmaking furnaces. It withstands temperature higher than 1,200 degrees Celsius (2,192 F). SCG also showed its Absorpro coating substance for industrial furnaces, which can lower corrosion potential and assures extended usage.
But SCG's energy saving efforts go much further. By the end of 2018, the company will have launched a floating solar farm — the first of its kind in Thailand — as an energy-producing product for industrial estates. SCG successfully launched its own pilot of the product on the reservoir pond right next to the R&D facility. Though the company's own solar farm produces only 1 megawatt of power, it's still an impressive sight, and SCG says the product can scale up to five megawatts for factory operators that have a reservoir nearby.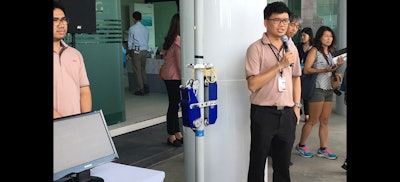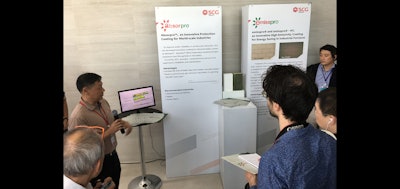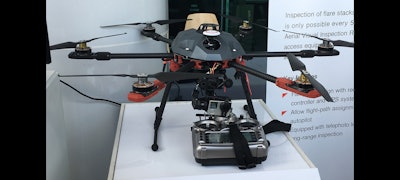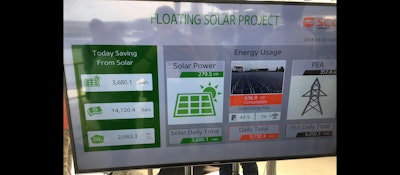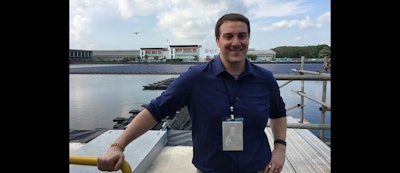 Other Notable Stops
The U-Tapao MRO Campus and SCG visits had by far the most direct correlation to industrial maintenance activities, but several other visits on the trip were of interest nonetheless. I'll recap a few:
CPRAM
On Day Three (Wednesday) we started out again along the Gulf of Thailand in the Chonburi Province, visiting a factory and innovation center of food production company CPRAM — a subsidiary of CP Group. CPRAM is the largest manufacturer and distributor of ready-to-eat food in Thailand, making products like microwaveable dishes. After a presentation about the company, we were given a tour of the innovation center. Due to the size of our group, we were unable to walk through the actual food production area, though we were able to view it from above through a series of observation windows.
CPRAM — considered the first company in the ready-to-eat food market that applied a warehouse automation system — currently has five active factory locations. It plans to expand three of them and add two new locations under construction to meet the company's goal of increasing sales as much as 15 percent per year by 2023. The Chonburi location was opened in November 2013, has a headcount of 690 and produces 1,323 tons of food per month.
Amata
Later on Day Three we visited AMATA Corporation, an industrial estate developer that figures to play a key role in the EEC's development. We learned about how rather than forming industrial parks, AMATA creates "industrial cities" — business estates that have the infrastructure of an industrial park, but focuses on being eco-friendly and also has many amenities that one would expect in a city, along with business incentives. The Amata family includes numerous Global Fortune 500 companies, including Toyota, Cardinal Health, BML, Nestle, Hitachi, Robert Bosch, BASF, Sony, PepsiCo, Continental, Bridgestone and Mitsubishi Electric. Currently, the firm is focused on establishing an AMATA Smart City that utilizes Industry 4.0 principles in all aspects.
Siam Bioscience
On Day Four (Thursday), the final manufacturing visit we had was at in the Nakorn Patom Province at Siam Bioscience — the first biopharmaceutical company in Thailand — which develops treatments for cancer and kidney diseases. We were shown a presentation overview of the company, but weren't able to see the nearby production or research facility due to the obvious contamination risk our large group would've presented. The closest we got to those facilities was a live security camera feed.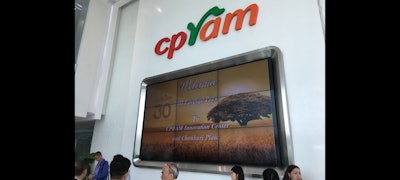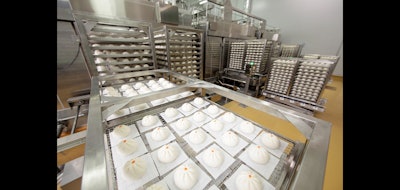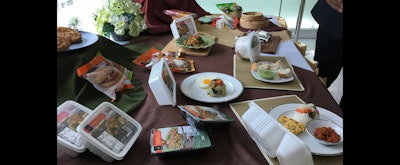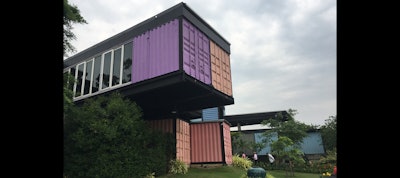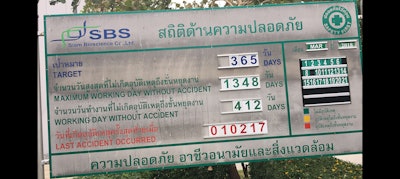 Final Thoughts
Having lived in Wisconsin nearly all my life, I don't think there's any way I'd ever acclimate to Thailand, but my press trip there certainly convinced me that businesses would do just fine. And sure, BOI was tasked with selling the concept of Thailand to our press group, but it would've have taken much of a selling effort. Our visits showed me the country has plenty to offer in the realm of industrial maintenance and production currently, and much more to come over the next decade. Being immersed in a completely new culture was a great experience, especially when much of it pertained to what we cover here at IMPO.