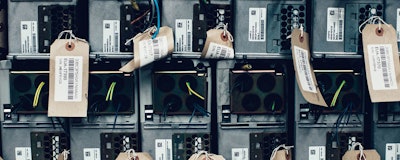 Global supplier of industrial automation parts, EU Automation, has released an infographic detailing the benefits of purchasing obsolete components as opposed to buying brand new equipment.
By investigating the cost of downtime in manufacturing industries, specifically for the food and beverage, automotive and pharmaceutical sectors, EU Automation's infographic names sourcing obsolete components as one of the fastest and most cost-effective ways to minimise stoppages in production. However, the financial benefits of sourcing obsolete are not limited to minimising downtime.
The infographic also considers the hidden costs of purchasing new equipment, such as lengthy regulatory assessments of new system parts, upgrades to neighbouring equipment and potential penalties for delayed or cancelled orders.
"There's a common misconception that obsolete components are old, worn down and inferior to new equipment, but that's not the case," explained Jonathan Wilkins, marketing director of EU Automation. "The growing rate of obsolescence in industry means that even relatively new components can become obsolete quickly. You shouldn't have to upgrade your system every time an OEM stops producing a part. Obsolete parts mean you don't have to do so."
EU Automation supplies obsolete, reconditioned and new automation parts to manufacturers across the globe, across 124 countries. Before committing to an early upgrade, consider EU Automations extensive range of equipment.