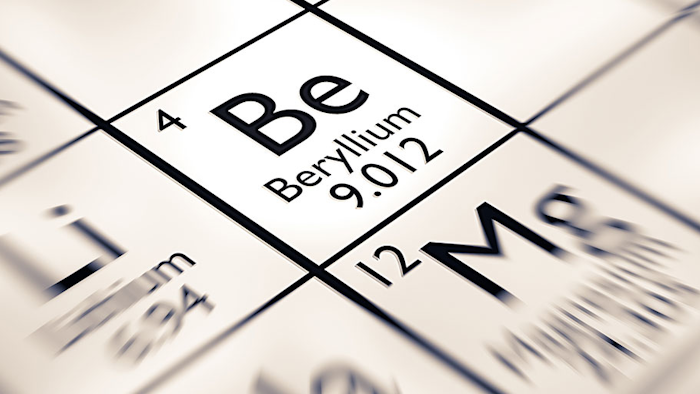 Federal labor regulators outlined plans to alter a rule limiting workplace exposure to beryllium just weeks after new limits on the toxic metal took effect.

The Occupational Safety and Health Administration in January issued a final rule to, in part, cut the beryllium exposure threshold from 2.0 micrograms per cubic meter of air to 0.2 micrograms per cubic meter over an eight-hour timeframe.

The measure, issued in the final days of the Obama administration, capped a lengthy effort to update beryllium limits for the first time since the 1940s. Exposure to beryllium, which is used in numerous high-tech industries, is linked to cancer and deadly lung disease.

Although the new limits did not meet much resistance from industry, analysts speculated that it could be targeted under the Congressional Review Act, which allows lawmakers to strike new federal regulations without the threat of a filibuster in the Senate.

The rule's effective date was repeatedly pushed back in the first months of the Trump administration, but was ultimately allowed to go into effect on May 20.

Last week, however, OSHA published a proposed rule to adjust limits to beryllium in the construction and shipyard industries and suggested that those sectors "raised concerns" that they did not have an opportunity to weigh in on the new limits.

The latest proposal would retain the current airborne concentration limits but remove "ancillary" provisions of the new rule for those segments, including requirements for exposure monitoring, protective equipment and medical surveillance.

The agency wrote that beryllium is limited at construction and shipyard sites and that the standards in question could be ineffective or redundant.

"Accordingly, OSHA is seeking comment on, among other things, whether existing standards covering abrasive blasting in construction, abrasive blasting in shipyards and welding in shipyards provide adequate protection for workers engaged in these operations," OSHA officials wrote in a statement.

The agency began taking public comments on the proposal Tuesday and will continue to do so for 60 days.

Critics told Safety+Health magazine that the proposed rule would undermine the new limits and jeopardize construction and shipyard workers.

"More working people will die if the Trump administration rolls back OSHA's beryllium rule," AFL-CIO President Richard Trumka said in a statement. "It also will mark the first time in history for the government to roll back worker safety protections against a cancer-causing toxin."