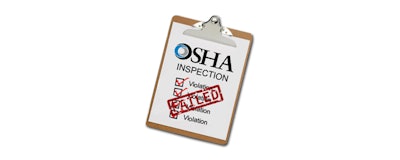 GREENVILLE, AL — The U.S. Department of Labor's Occupational Safety and Health Administration (OSHA) cited Harrison Industries LLC — operating as Structural Wood Systems Inc. — for exposing employees to multiple hazards at its Greenville, Alabama, worksite. The company faces $85,362 in proposed penalties.
OSHA cited the woodworking manufacturer for failing to ensure employees used protective eyewear and respirators, implement a respiratory protection and permit-required confined space program, and use guards on a motorized roller conveyer table; and for allowing combustible wood dust to accumulate, exposing employees to fire and explosion hazards. The inspection was conducted under OSHA's National Emphasis Program on Combustible Dust and the National Emphasis Program on Amputations.
"This investigation is an example of why employers must implement effective safety and health programs to identify and address recognizable hazards that can cause serious injuries to employees," said OSHA Mobile Area Office Director Joseph Roesler.
Structural Wood Systems has 15 business days from receipt of the citations and proposed penalties to comply, request an informal conference with OSHA's area director, or contest the findings before the independent Occupational Safety and Health Review Commission.