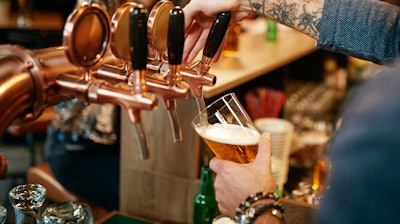 iStock
The U.S. Department of Labor recovered $8,149 in back wages and liquidated damages for two workers who were terminated by a Georgia brewing company after asking about pay practices.
The department's Wage and Hour Division found Tucker Brewing Co. retaliated illegally against the employees after each of them emailed the brewery's owner and asked about their earnings and the employer's tip-sharing requirements. The employer responded by terminating both workers' employment despite neither having a history of disciplinary action.
The written inquiry to company ownership about pay practices is a protected activity under the Fair Labor Standards Act.
"The U.S. Department of Labor enforces federal laws that protect workers' rights. In this case, two workers were well within their rights to ask about how they were being paid, especially when they believed the employer's pay practices were unfair or incorrect," said Wage and Hour Division District Director Steven Salazar in Atlanta. "Employers should review their pay and other employment practices to avoid legal and financial headaches. Listening to employees concerns about workplace compliance can be good for the business and all the company's workers."
The company operates a brewery, restaurant and tasting room and has approximately 40 employees.