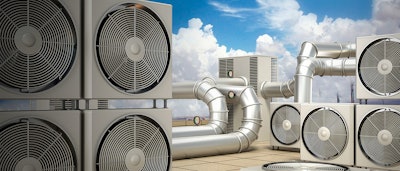 CHICAGO — Intertek, a provider of quality solutions to industries worldwide, has announced the launch of testing facility design services for manufacturers in the HVACR industry. The services aim to assist manufacturers in building or retrofitting rooms, chambers and fixtures to test products on-site for energy efficiency, conduct research and development, and verify safety and performance standards have been met.
As the industry undergoes regulatory changes, many manufacturers are finding they require new or updated facilities to meet the evolving standards. Intertek's services –which include facility design development , data acquisition and correlation testing — offer manufacturers a complete testing system, including follow up services and training, built around a company's specific needs.
"With heavy regulatory changes underway, particularly as it relates to energy efficiency, many of our customers are seeking assistance in designing and building or updating their current testing facilities in order to keep up," said Tim Corcoran, Vice President at Intertek. "We have taken our 30 years of lab design experience and 50+ years of industry engineering experience, along with our extensive involvement in HVACR standards development and committees, to ramp up services that will assist customers in developing state-of-the-art technology that meets safety and performance requirements."
The new services also include access to the Intertek SATELLITE Data Acceptance Program, which allows participants to use test results from their own facilities to demonstrate compliance to North American safety standards, leading to ETL Mark certification by Intertek. Other services include warranty, calibration and control services.