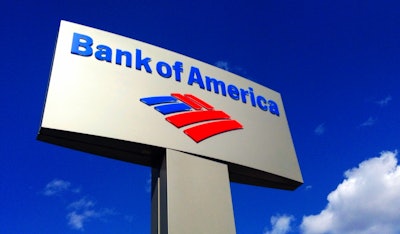 A new survey indicates that although most manufacturing companies are increasing their investments in data security, they are less likely to maintain a comprehensive plan to detect and control fraud.
Bank of America Merrill Lynch's 2015 CFO Outlook Pulse Survey found that 75 percent of manufacturing finance executives reported that formal data security plans were in place, while 86 percent of non-manufacturing respondents reported implementing those plans.
The poll, which surveyed 250 chief financial officers of middle-market companies, also found that 11 percent of manufacturers in the analysis reported a data breach at their respective companies.
Although 62 percent of manufacturers said that their investment in data security is rising, those CFOs were more likely to see their fraud-related responsibilities stay put over the past year. Half of their non-manufacturing counterparts, meanwhile, said that their fraud-related tasks increased during that span.
Read more: How to secure the Internet of Things.
A far larger percentage of manufacturers reported using firewalls, anti-virus and anti-malware software to combat fraud, while nearly three-quarters of those respondents also reported that policies were in place to prevent corporate fraud.
Overall, the survey found that 64 percent of manufacturers reported mid-2015 revenues that either met or exceeded expectations; more than 90 percent aim to generate earnings growth through domestic expansion.
The report also showed that a lack of skilled talent matched health care costs among manufacturers' top business concerns, with 33 percent of those participants identifying those issues. Other top concerns included increased competition, regulatory issues and weak demand.
Optimism about the U.S. economy and global economy both increased among all CFOs compared to the beginning of 2015.