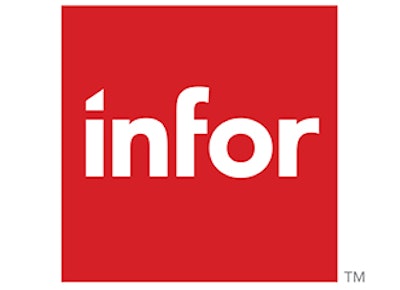 Business software company Infor on Wednesday announced an agreement to acquire GT Nexus for $675 million.
The transaction adds GT Nexus' cloud-based order management systems — and its thousands of business partners including Caterpillar, Maersk and Procter & Gamble — to Infor's enterprise resource planning capabilities.
Infor officials said that businesses increasingly require a common cloud to coordinate between different companies as contract manufacturing becomes more prevalent. Sales of supply chain management software increased by nearly 11 percent in 2014.
Read more: The state of manufacturing ERP systems.
Infor CEO Charles Phillips told Bloomberg that the deal would help create "postmodern ERP software" for multiple companies instead of just a single client.
"Together, Infor and GT Nexus will provide customers with unprecedented visibility into their supply chains to manage production and monitor goods in transit and at rest," Phillips said in a statement.
Analysts said that the acquisition would increase competition for business software giants SAP and Oracle.