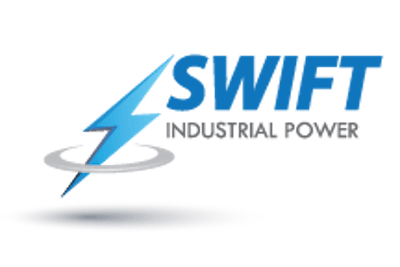 Knoxville, TN — For the past four years, Swift Industrial Power has been recognizing employees for their hard work and dedication by presenting them with an Impact Award. This year, Impact Awards were presented to Jason Morrison, Richard Cobb and Gene Tabachuk.
"These awards are given to employees who impact their branch and the company in a most positive way throughout the year," said Chris Jourdan, Swift Industrial Power General Manager. "This year's recipients truly earned this recognition, proving they are not only leaders within our company, but also the industry."
For the third consecutive year, Morrison received the company's Sales Impact Award. Morrison has been with the company for six years and is currently a sales representative based in Dolomite, Ala.
"Each year Jason sets a new standard for our sales team and servicing our customers," said Jourdan.
The Service Impact Award was presented to Cobb who has been a Swift employee for 13 years, working out of the Dolomite office.
"Richard has graciously taken on additional responsibilities in management and always goes a step beyond what is expected of him," said Jourdan.
Longtime employee, Tabachuk was also awarded a Sales Impact Award. Tabachuk is a service administrator based in the company's Lakeland, Fla. office. In addition to his administrative duties, he is also responsible for overseeing one of the company's largest accounts. An account that he played a key role in securing, where Swift serves as the business' national supplier.