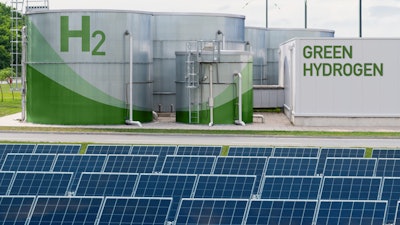 iStock
Rockwell Automation, Inc. announced a collaboration with Avid Solutions, Inc., to help companies more efficiently and rapidly produce green hydrogen (H2).
Avid Solutions is a solutions partner providing process expertise and digitally enabled solutions for industrial producers, delivering Green H2 solutions for electrolyzers, H2 liquefaction and turn-key plant automation services.
The H2 economy represents a significant change to industrial manufacturing, power generation, mobility and societal challenges around climate change. The decline in renewable energy costs, favorable government and corporate policies, regional hydrogen hubs and society's willingness to address climate change have set up very promising conditions for the Hydrogen Economy to rapidly grow.
To meet this growth, producers need experienced partners to help them successfully apply technology and navigate project execution while managing the risks involved.
"We are seeing many original equipment manufacturers (OEMs), process licensors and producers entering the Green H2 Economy," said Tom O'Reilly, vice president, sustainability, Rockwell Automation. "They need expertise to scale, as well as speed to market entry. With more than three decades of expertise in the process industries and helping OEMs scale, Avid Solutions is uniquely suited to help new Green H2 clients implement best-in-class technology and ensure their business needs are met."
"By leveraging Avid's experience in Green H2, plant operations across multiple industries, OEM solutions and our use of off-the-shelf technologies, we're helping clients reduce time to market, CapEx as well as OpEx investments and overall project risk," said Gordon Bordelon, vice president, operations and technology, Avid Solutions.