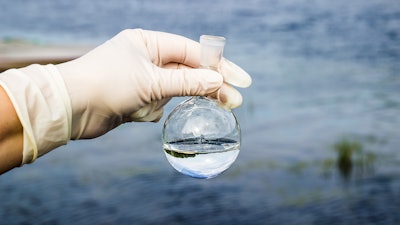 iStock
MONTICELLO, Minn. (AP) — More than half of a radioactive isotope that leaked from a pipe at a Minnesota nuclear plant has been recovered, while crews are making "substantial progress" in recovering contaminated groundwater, officials said.
The pipe initially leaked in November 2022 at the Monticello Nuclear Generating Plant, allowing 400,000 gallons (1.5 million liters) of water containing tritium to spill. The first leak wasn't publicly announced until March, after a second leak was discovered at the site of a temporary fix to the first release.
Industry experts have said the spill did not threaten public health, despite the monthslong delay in announcing the initial leak.
The nuclear plant, which provides more than 500,000 homes with energy, was shut down in March for repairs and cleanup. It was returned to service about a week later. The plant is about 38 miles (60 kilometers) northwest of Minneapolis.
Monticello city leaders said in a news release Tuesday that Xcel Energy, which owns the plant, has collected 53% of the tritium and crews have pumped more than 1.1 million gallons of water at the plant. The company expects the pumping to continue through the year.
Xcel officials have said the contaminated water remained on site and did not reach the Mississippi River. Monitoring equipment continues to confirm the water was contained on site, according to Tuesday's statement.
The only issue in the recovery occurred on May 21, when 300 to 600 gallons of pumped groundwater overflowed from a holding tank, officials said. That water will be collected again as part of the recovery effort.
The concentration of tritium in the groundwater has declined and there have been no recorded measurements of the isotope beyond the plant, officials said.
Tritium occurs naturally in the environment and is a common by-product of nuclear plant operations. It emits a weak form of beta radiation that does not travel far and cannot penetrate human skin, according to the Nuclear Regulatory Commission.