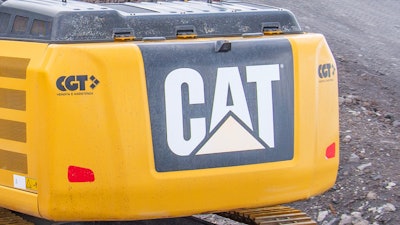 iStock
Based in Irving, Texas, Caterpillar operates a foundry in Mapleton, IL, that produces cast iron engine components.
This week, OSHA cited Caterpillar for one willful violation and proposed fines of $145,027 following a fall protection failure at the Mapleton foundry that led to the death of a 39-year-old employee who had only been on the job for nine days.
On June 2, 2022, a melting specialist was removing a sample of iron from a furnace when the worker fell into an 11-foot-deep pot of molten iron heated to more than 2,000 degrees Fahrenheit. An OSHA investigation determined that proper safety guards or fall protection could have prevented the fatal industrial accident.
OSHA investigators found that the foundry routinely exposed employees to unprotected fall hazards as they worked within four feet of deep ceramic containers of super-heated molten iron. Employers are required to install guardrails and restraint systems, or to cover or otherwise eliminate the hazard to protect workers from falls into dangerous equipment.
"Producing more than 150,000 tons each year, Caterpillar's foundry is one of the nation's largest and they should be acutely aware of industry regulations to protect workers using smelters and other dangerous equipment," said OSHA Regional Administrator Bill Donovan, in a statement.
The foundry has more than 800 workers, who produce engine components used for construction and mining equipment, off-highway diesel and natural gas engines, industrial gas turbines and diesel-electric locomotives.
The company has 15 business days to comply, request an informal conference with OSHA's area director or contest the findings.