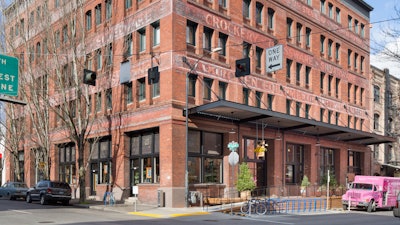 Shoe manufacturer KEEN has pledged to donate up to 100,000 pairs of shoes to workers on the front lines and the families at home fighting through the COVID-19 crisis.
The company has given away 68,000 pairs and hopes to hit its goal today. The value is approximately $10,000,000 in shoes.
The Together We Can Help initiative is about enabling people to build connections in this time of incredible isolation. It's a response to the high level of despondency gripping society.
"The Together We Can Help initiative is fundamentally about enabling people to take positive action and build connection in a time of increasing isolation. We believe allowing people to 'pay it forward' by providing someone in their community with a free pair of shoes, will help build connection at a time of great need," said Erik Burbank, KEEN Global GM Outdoor, Lifestyle, Kids.
While shoes may not be a priority for many displaced workers at the moment, making shoes that help people get outside and get the job done is what the Portland, Oregon-based company does best.
To nominate someone to receive a pair of shoes, visit keenfootwear.com.
If the person is selected, the company will send out a new pair of shoes at no cost.