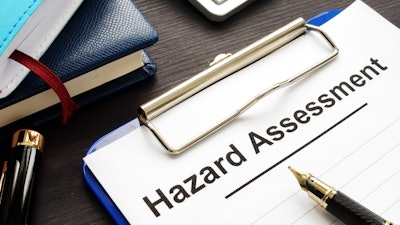 iStock
FORT VALLEY, GA — The U.S. Department of Labor's Occupational Safety and Health Administration (OSHA) has cited Pearson Farms LLC for safety violations after an employee suffered fatal injuries at the farm's post-harvest operations facility in Fort Valley, GA. The farm is facing $128,004 in penalties.
OSHA cited the employer for exposing employees to struck-by hazards after investigators determined that the employee, who was performing maintenance on a conveyor system, was caught between the load on a forklift and a metal railing. Additionally, OSHA cited the employer for exposing workers to fall, chemical and amputation hazards. The employer also failed to: provide an early warning system to detect anhydrous ammonia leaks; develop and implement an emergency response plan; adequately train workers to respond to a potential release of anhydrous ammonia; provide effective machine guarding; and develop, implement, and utilize lockout/tagout procedures.
"Employers must assess their workplaces to identify hazards and take corrective actions to eliminate serious or life-threatening injuries and illnesses," said OSHA Acting Area Director Condell Eastmond, in Atlanta-East. "A comprehensive safety and health program should be implemented to ensure controls are in place to protect workers."
The company has 15 business days from receipt of the citations and proposed penalties to comply, request an informal conference with OSHA's area director, or contest the findings before the independent Occupational Safety and Health Review Commission.