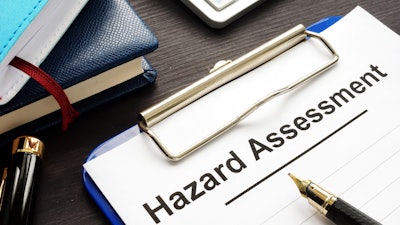 iStock
LAVONIA, GA — The U.S. Department of Labor's Occupational Safety and Health Administration (OSHA) has cited Wright Metal Products Crates LLC — based in South Bend, IN, and operating as WMP Crates — for exposing employees to amputation, chemical and other safety hazards at a worksite in Lavonia, Georgia. The company faces $195,034 in penalties.
OSHA cited the metal container manufacturer for failing to train employees on lockout/tagout procedures, require employees to apply their own locks when performing die changes on machinery, and provide appropriate eye and face protection. OSHA also cited the company for exposing employees to hazardous paint fumes, failing to separate propylene and oxygen cylinders, and not properly labeling hazardous chemicals. OSHA conducted the inspection in accordance with the National Emphasis Program on Amputations and the Regional Emphasis Program for Powered Industrial Trucks.
"Effectively implementing comprehensive safety and health programs that include steps for identifying and eliminating hazards protects workers, and prevents injuries and illnesses," said OSHA Area Director William Fulcher, in Atlanta-East.
OSHA provides resources on requirements for labeling hazardous chemicals, machine guarding, and eye and face protection.
The company has 15 business days from receipt of the citations and proposed penalties to comply, request an informal conference with OSHA's area director, or contest the findings before the independent Occupational Safety and Health Review Commission.