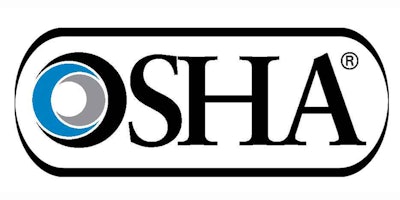 HIALEAH, FL — The U.S. Department of Labor's Occupational Safety and Health Administration (OSHA) has cited PGT Industries Inc. — operating as CGI Windows and Doors Inc. in Hialeah, FL — for machine guarding hazards after an employee suffered a partial finger amputation while working on an unguarded punch press. The window and door manufacturer faces $398,545 in penalties, including the maximum amount allowed by law for the violations that can cause life-altering injury.
OSHA cited the company for a lack of machine guarding on several pieces of equipment, for failing to implement a program to inspect mechanical power presses and correct unsafe conditions, and failing to develop specific procedures to verify the control of hazardous energy. In addition, OSHA issued citations for the company's failure to ensure employees wore hearing protection, to correct electrical hazards, anchor a drill press, and to record injuries and illnesses within seven calendar days.
"This employer knowingly disregarded machine guarding requirements intended to protect employees from caught-in and amputation hazards," said OSHA Fort Lauderdale Area Office Director Condell Eastmond.
The company has 15 business days from receipt of the citations and proposed penalties to comply, request an informal conference with OSHA's area director, or contest the findings before the independent Occupational Safety and Health Review Commission.
Under the Occupational Safety and Health Act of 1970, employers are responsible for providing safe and healthful workplaces for their employees. OSHA's role is to help ensure these conditions for America's working men and women by setting and enforcing standards, and providing training, education, and assistance.