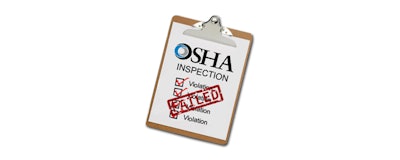 HOWELL, NJ — The U.S. Department of Labor's Occupational Safety and Health Administration (OSHA) has cited Hamiltime Herb Co. LLC after inspectors found employees exposed to safety and health hazards in a follow-up investigation at its Howell, NJ, facility in May 2018. OSHA proposed penalties totaling $152,829.
OSHA cited the pet food manufacturer for failing to develop a lockout/tagout program to prevent unexpected machine startup, and a respiratory protection program for employees required to wear tight-fitting respirators; exposing employees to unguarded machinery; and failing to adequately train and certify employees to operate a forklift. The recent inspection was a follow-up to two investigations in June and August 2017 when an employee had four fingers amputated when a batch mixer activated while being cleaned.
The company has 15 business days from receipt of the citations and penalties to comply, request an informal conference with OSHA's area director, or contest the findings before the independent Occupational Safety and Health Review Commission.
Under the Occupational Safety and Health Act of 1970, employers are responsible for providing safe and healthful workplaces for their employees. OSHA's role is to help ensure these conditions for America's working men and women by setting and enforcing standards, and providing training, education and assistance.