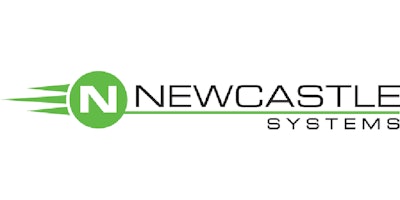 MAXDORF, Germany and HAVERHILL, MA — Newcastle Systems, a provider of mobile-powered workplace solutions designed to make warehouses, manufacturing facilities and retail floors more efficient, today announced a new partnership with German-based Andreas Laubner GmbH that brings their mobile-powered solutions to the European market.
Andreas Laubner GmbH, founded in 1996, specializes in automatic identification solutions, office machine technique, data capture and barcode technology. Newcastle's mobile-powered workstations and battery systems will complete Laubners' product portfolio and will be available for sale to customers in manufacturing, warehousing and distribution centers in all countries throughout the E.U.
"We're excited to bring our mobile-power solutions to Europe," said Newcastle Founder and CEO John O'Kelly. "We struggle with many of the same problems here in the U.S. as they do in Europe like rising labor costs, wasted or repetitive steps. I'm confident that our partnership with Laubner will pave the way to greater adoption of lean practices at warehouses and manufacturing facilities across the region, and further reduce unnecessary motion."
As Newcastle's official European distributor, Laubner will now sell Newcastle's suite of products to their large customer base and reseller channels. Laubner has expanded their sales team in Europe to accommodate the expanded capacity.
"Newcastle's product line is innovative and fits well into the European market," said Andreas Laubner, Executive Director of Andreas Laubner GmbH. "We're thrilled to partner with a company that is focused on solving problems for those in warehousing and manufacturing."