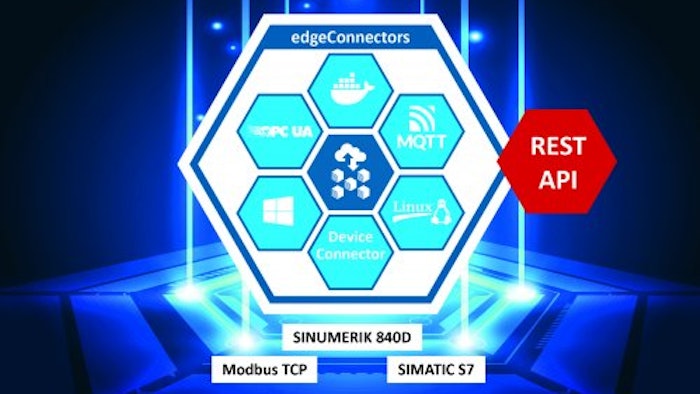 Softing Industrial
Softing Industrial (Haar, Germany) announced that the new REST API in version 3.0 of Softing's edgeConnector products makes local or remote configuration much easier for users. Using the REST API, edgeConnectors can now be configured even more easily from a third-party application.
The new edgeConfigurator:
Allows all edgeConnectors to be accessed via the REST API.
Is used in parallel with the edgeConnectors.
Can be deployed on-premise or additionally in the Microsoft Azure cloud, allowing REST API access from the cloud to the edgeConnectors' on-premise environment.
The new license model of version 3.0 distinguishes between:
Basic (edgeConnector Modbus),

Advanced (edgeConnector Modbus and edgeConnector Siemens)

Premium (all edgeConnector products).
The licenses only account for the connected controllers. The user can choose between license options of 1, 5, 10 and 20 connections.
In addition, a 1-year software upgrade is included in the license agreement.
With the Softing Floating License Server, the licenses can be flexibly used for the Docker applications currently operated by the user.