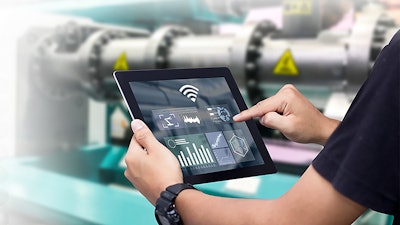 Sensata Technologies
Sensata Technologies (Swindon, UK) announced the new Sensata IQ platform that helps deploy asset health monitoring to prevent unplanned downtime within manufacturing environments. Sensata IQ delivers a solution that enables factory managers and maintenance engineers to monitor all their assets from anywhere including on:
Sensata IQ can:
Identify machine anomalies.
Characterize faults.
Extend working life of assets.
The cloud-based platform uses artificial intelligence to process data from a broad portfolio of Sensata IoT devices and qualified third-party sensors to gain insights into the health of each asset.
With Sensata IQ, plant managers get reliable and easy-to understand alerts regarding their facility's equipment health before assets fail, thereby reducing unplanned downtime and optimizing maintenance strategies to minimize labor and parts expenses.