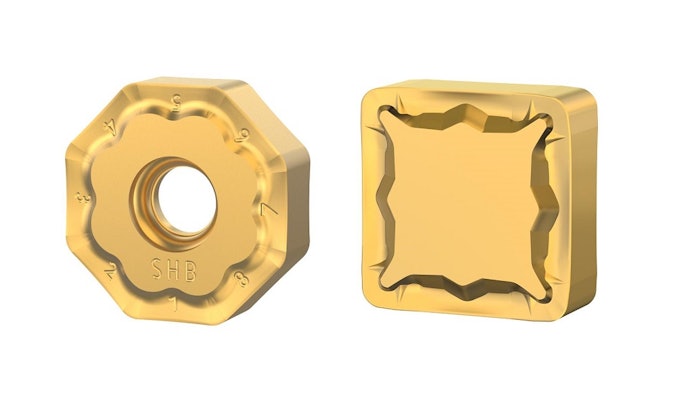 Kennametal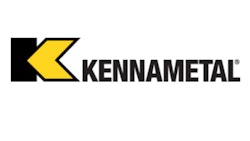 Kennametal Inc.
Kennametal (Pittsburgh, PA) introduced the KCK20B and KCKP10 indexable milling grades for higher wear resistance and up to 30% longer tool life when machining cast iron and compacted graphite iron components.
The new grades feature High-Power Impulse Magnetron Sputtering (High-PIMS) technology that provides a smoother insert surface and optimal layer adhesion for less flank wear. Both grades offer higher productivity and consistent, repeatable performance during roughing, semi-finishing and finishing operations.
KCK20B and KCKP10 are suitable for wet or dry cuts including:
Rotor hubs used in windmills
Pump housings
Steering knuckles
Gear housings for heavy equipment
Automotive components such as crankshafts and cylinder heads
KCK20B delivers higher productivity in roughing and semi-finishing operations. KCKP10 is applicable for finishing operations and also works when profiling and copy milling cast iron and steels up to 45HRC.