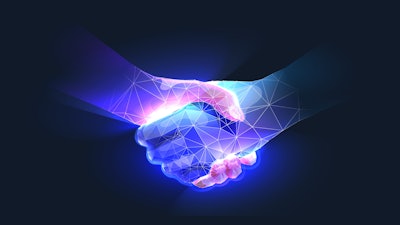 iStock
Stratasys and Desktop Metal have entered into a definitive agreement whereby the companies will combine in an all-stock transaction valued at approximately $1.8 billion. The transaction unites the polymer strengths of Stratasys with the complementary industrial mass production leadership of Desktop Metal's brands, creating an additive manufacturing company that is expected to be well-positioned to serve the evolving needs of customers in manufacturing.
Stratasys and Desktop Metal are expected to generate $1.1 billion in 2025 revenue, with significant upside potential in a total addressable market of more than $100 billion by 2032.
Under the terms of the agreement, which has been unanimously approved by the Boards of Directors of both companies, Desktop Metal stockholders will receive 0.123 ordinary shares of Stratasys for each share of Desktop Metal Class A common stock. This represents a value of approximately $1.88 per share of Desktop Metal Class A common stock based on the closing price of a Stratasys ordinary share of $15.26 on May 23, 2023. Following the closing of the transaction, which is expected to occur in the fourth quarter of 2023, existing Stratasys shareholders will own approximately 59% of the combined company, and legacy Desktop Metal stockholders will own approximately 41% of the combined company, in each case, on a fully diluted basis.
"Today is an important day in Stratasys' evolution," said Dr. Yoav Zeif, CEO of Stratasys. "The combination with Desktop Metal will accelerate our growth trajectory by uniting two leaders to create a premier global provider of industrial additive manufacturing solutions. With attractive positions across complementary product offerings, including aerospace, automotive, consumer products, healthcare and dental, as well as one of the largest and most experienced R&D teams, industry-leading go-to-market infrastructure and a robust balance sheet, the combined company will be committed to delivering ongoing innovation while providing outstanding service to customers. We look forward to building on the complementary strengths of the combined business and leveraging the strong brand equity across the portfolio to deliver enhanced value to shareholders, customers and employees."
"We believe this is a landmark moment for the additive manufacturing industry," said Ric Fulop, Co-founder, Chairman and CEO of Desktop Metal. "The combination of these two great companies marks a turning point in driving the next phase of additive manufacturing for mass production. We are excited to complement our portfolio of production metal, sand, ceramic and dental 3D printing solutions with Stratasys' polymer offerings. Together, we will strive to build an even more resilient offering with a diversified customer base across industries and applications in order to drive long-term sustainable growth. We look forward to combining with Stratasys to deliver profitability while driving further innovation for a larger customer base and providing expanded opportunities for our employees."
Following the close of the transaction, Zeif will lead the combined company as Chief Executive Officer together with Fulop as Chairman of the Board. Upon completion of the transaction, the combined company's Board of Directors will be comprised of 11 members, five of whom will be selected by Stratasys, and five of whom will be selected by Desktop Metal, plus Zeif as CEO. Stratasys Chairman Dov Ofer will serve as lead independent director of the combined company.
The transaction, which is expected to be completed in the fourth quarter of 2023, is subject to customary closing conditions, including the approval of Stratasys' shareholders and Desktop Metal's stockholders and the receipt of certain governmental and regulatory approvals.