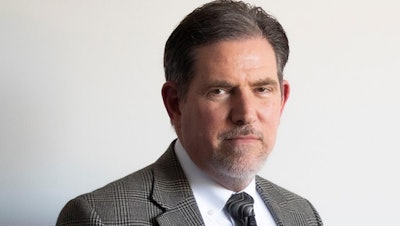 David Luna is the vice president of global distribution and the international sales manager at Dallas, Texas-based Orion Fans/Knight Electronics. He has a long history of working in the electronics and industrial automation industries.
Recently, through his efforts, the company has increased business by more than 300% globally with the addition of several local distributors throughout Europe and the Middle East.
David Mantey, editorial director of Design & Development Today, recently spoke with Luna to discuss the evolution of thermal management, the logistics of reshoring and how OEMs need engineering help now more than ever.
Mantey: How have thermal management demands evolved in the last five years?
Luna: Thermal management demands have changed fairly significantly. Engineers or designers are always looking for more airflow in a smaller package and with lower noise, if possible. You can't have both! There has also been a need to have components like fans and blowers meet more stringent environmental applications and harsh environments. Engineers are looking for more than IP55 protection, like IP68 and IP69K protection.
They also look for slight design variations or modifications to meet specific application requirements. Engineering involvement is key.
Mantey: What industry is pushing the envelope when it comes to fan innovation?
Luna: First, the medical industry, and then the food equipment industry. Because of COVID and other related airborne diseases, the medical industry is pushing for products that can withstand certain harsh environments like UV, ozone, disinfecting spays or other equipment washdown; this equipment requires fans and blowers that can withstand these conditions. The same is true for new air purifiers used to sterilize or clean a room or area. The products need at least IP68- or IP69K-rated products.
The same goes for food equipment. Because of the issues with germs and other contamination, the equipment is cleaned using high-powered washdowns, and the fans that are exposed or used must meet specific IP ratings, like IP68 and IP69K. So, we have expanded our product offering for both AC and DC fans that meet IP68 and IP69K ratings and applications. We have the broadest range of both in the industry.
Mantey: Are there any demands from customers that can't yet be met?
Luna: I am sure there are, but we try to be flexible and open to new ideas, designs, configurations and applications. However, a very high performance, high airflow and high static pressure fan with low noise that will last for the lifetime of the application is virtually impossible to build -- at least for a reasonable cost.
Mantey: Given current labor shortages, how are OEMs leaning on component manufacturers for engineering assistance?
Luna: More than ever. It hasn't just been labor shortages but supply chain issues with raw materials and components. Manufacturers are looking for an engineering solution because most do not have a thermal engineer on staff or anyone who understands the dynamics of thermal design and the use of fans for "air-forced cooling." We have more engineering calls than ever from people looking for a solution or some type of assistance. Do they have needs that extend beyond design services? Sometimes.
In some instances, they are trying to figure out a better way to cool a particular area or enclosure without creating some very expensive blower or fan. Sometimes they just need a heat sink or other thermal management device to help.
Mantey: About five years ago, Orion Fans embarked on an expansion project that would help expand domestic manufacturing capabilities. Why is it important for electronic component manufacturers to invest in a U.S. manufacturing footprint?
Luna: It is very important that at least some piece of the manufacturing be brought back into the U.S., but it's not always that easy. Some of the modifications or value-add can easily be done in the states, but the ability to bring all of the tooling, equipment and expertise completely to the U.S. is not usually feasible.
Certain aspects or assembly can be brought over, but the cost to make that happen and maintain is still not cost-effective or very efficient in the long run. Someday maybe, but not today.
We still have some issues to deal with in the U.S. that are not going away right at this moment. We will continue to try and "re-shore" certain elements of the manufacturing process back to the U.S., but our collaboration with our partners in the Far East is critical because of the supply chain issues, labor shortages and health issues that have plagued everyone worldwide.