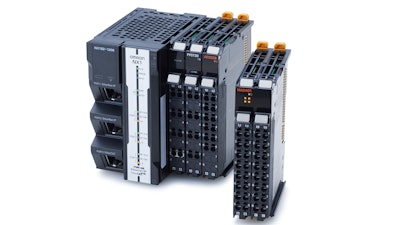 Omron
The labor situation in the industrial sector is bad, and probably getting worse.
It probably won't come as a surprise to hear that many companies are facing major labor shortages due to COVID-19 and related economic aftereffects. Additionally, manufacturers were already struggling with workforce issues well before the pandemic's arrival in early 2020.
Sorry to say there's more bad news: factories are likely to face worsening labor-related challenges in the years ahead.
This stark reality is laid out in two reports released earlier this year, one from Deloitte and The Manufacturing Institute, the other from The Workforce Institute at UKG. Some notable and sobering conclusions:
It's 36% harder for manufacturers to find skilled workers than it was three years ago.
Before COVID-19, 38% of manufacturers were unable to find skilled workers.
63% of manufactures are having trouble filling critical positions, and nearly a quarter are experiencing serious labor shortfalls.

Over 500,000 manufacturing jobs remain unfilled, which is slowing revenue growth and reducing production capacity.
The skills gap is likely to result in over 2 million unfilled manufacturing jobs by 2030.

Not only aren't there near-term solutions to labor shortages, short-term fixes are limited and unsustainable. For example, increasing the length or number of worker shifts can temporarily minimize some of the impact of workforce shortages. But as noted by Kylene Zenk, director of UKG's Manufacturing Practice, the result of that response is also substantially higher overtime costs, faster burnout, and greater turnover.
If you're wondering whether there's any good news, thankfully the answer is "yes." There's a fairly straightforward and proven way for many manufactures to quickly improve their efficiency, productivity, and bottom line while at least partially countering the impact of factory labor shortages. In particular, the simplest, fastest, and most cost-effective solution is often for factories to convert their legacy data management equipment to up-to-date edge computing systems.
So what is an edge-connected system, what are the benefits of undertaking this technological transition, and what's involved in making it happen?
What is Edge Computing?
An edge-connected system takes old(er) factory equipment and systems and makes their data-sharing and processing capabilities fully interoperable with 21st century systems, technology, and business requirements.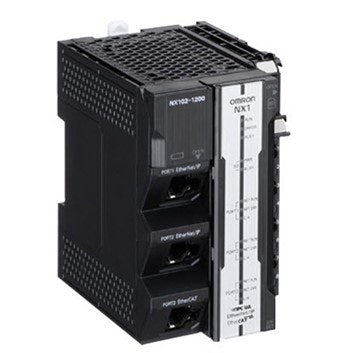 The Benefits: Faster and More Precise Information Flow = Greater Productivity and Increased Efficiency = Higher Revenue
There are numerous high-ROI benefits from undertaking this conversion (which as you'll read below is surprisingly straightforward and minimally disruptive to existing equipment and systems). The edge computing technology takes older, slower, unconnected, and inefficient systems and turns them into a cohesive data management and sharing system.
When factories upgrade their legacy data management and transmission systems to an edge-connected system, manufacturers can quickly and easily:
Access and share production and operational data at any time from virtually anywhere;
Track efficiencies and identify weak points to monitor and maximize factory outputs and processes;
Create customized dashboards from multiple data streams for any and every level of user, so senior managers can keep a bird-eye view of high-level outputs and process issues while frontline workers can keep a close eye on what is happening in their immediate surroundings;
Bring together data from multiple sites to manage resource distribution and maintenance and compare site performance; and
Provide as-needed and rapid offsite support to factories in need of specialized technical assistance.
To sum up, when legacy factory systems are converted to an edge-connected system, relevant output and process information becomes available to whoever needs it, whenever they need it. This near-immediate access to critical data in turns enables everyone from factory floor managers to high-level company executives to make time/money-saving and revenue-earning production and process adjustments.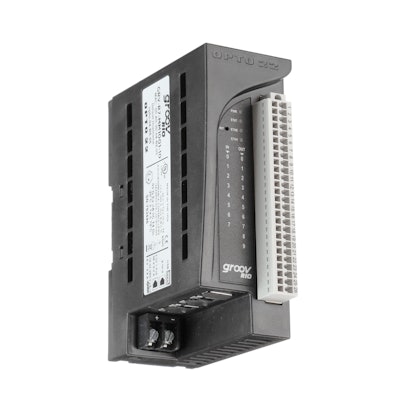 The Upgrade Process: As Far-Reaching as is Necessary and/or Desired
Let's start with what should be welcome news to manufacturers: there's no need to replace legacy equipment to make a factory's current data management system fully interoperable with today's edge computing systems. More specifically:
While across-the-board equipment upgrades are certainly an option, factories can convert to an edge-connected system using their pre-existing field components, network connections, and controllers regardless of how old they are. Translation: if it ain't broke there's no need to fix it…unless that's what a manufacturer wants to do.

Because the system is based on data vs. hardware, it's brand agnostic. In other words, pre-existing equipment does not need to be one kind of fieldbus and factories can add pieces quickly and cost-effectively. Even better, you won't need to redesign your entire control system or strategy.
The bottom line: the breadth and depth of conversion and modernization is entirely up to manufacturers, but they can convert factories to edge control relatively easily, and regardless of how much of their legacy equipment they choose to retain.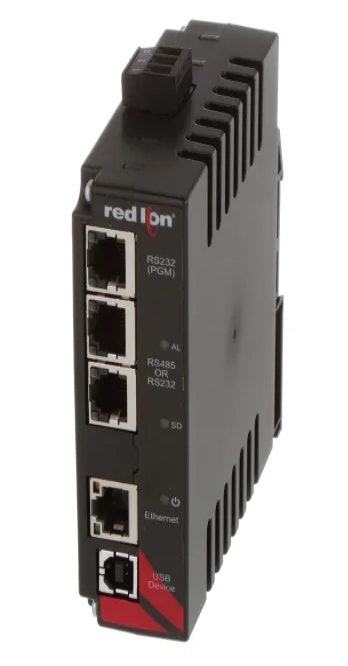 Conclusion (and a Reality Check)
Full disclosure: despite the sizable impact that converting to an edge-connected system can have, it can't completely make up for the increasingly painful labor shortfalls the manufacturing sector is struggling to overcome.
So is the conversion still worthwhile? Absolutely.
Upgrading to edge computing can vastly improve what, how, and how quickly key data is shared among, and accessed by, decision makers at all levels. That in turn can give those decision makers the real-time information they need to make adjustments and choices that substantially boost factory productivity and efficiency.
The end result: increased revenue and an investment that will eventually pay for itself many times over.
---

Mark Russell is a Technical Application Support Manager for Allied Electronics and Automation. He has spent several years developing and installing OEE and SCADA in across several industries.