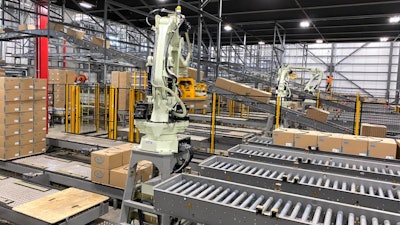 Icon Robotics
Palletizing is one of those critical jobs in the manufacturing process that can cause labor headaches and process nightmares. But, according to Dean Bell, general manager at Icon Robotics, it's a perfect place for robotic automation.
Icon Robotics is a subsidiary of New Zealand-based JMP Engineering. Bell is a "kiwi" himself, although he's now based in Madison, WI, leading United States operations.
His journey to the U.S. is intertwined with Icon Robotics' emergence in the U.S. market. However, it all began in the land down under, with a resilient group of New Zealanders who leaned into the country's geographic isolationist approach to problem-solving and figured out how to do robotic palletizing right.
I Can Fix That
JMP Engineering is a family-owned engineering business owned by Michael Thornton, who purchased the company from his parents and steered it towards robotics and automation.
The company didn't start with the goal of automating palletizing. Instead, like most businesses, it backed into a huge need in the marketplace.
Thornton's team created impressive robotic palletizing solutions for the dairy industry using Kawasaki robot technologies combined with JMP's material handling systems. They caught the attention of Frito Lay (a Division of PepsiCo in North America), which needed a very small footprint palletizer for stacking potato chip boxes.
Thornton and his team designed a unique vertical stacker and accumulator and showed Frito Lay a video showcasing the machine in action. "He told them, we're certain it meets your needs, and if it doesn't, we'll pull it out," Bell said.
Frito-Lay agreed on the test run and installed a working unit in Modesto, CA, in 2008. The design worked exceptionally well, and the company has sold nearly 600 robots into North America since, along with the accompanying parts and service support required to keep the machines running.
Palletizing Everything
From this initial salty success, Icon Robotics has moved on to other companies and more palletization projects. "We palletize apples, cherries, milk powder, glass aquariums, birdseed," Bell rattled off. "You put it on a pallet, we can automate it."
The company's services extend beyond the machines. Like any piece of machinery, the robotic systems need to be tied in with the company's ERP, communicating with inventory systems and providing data for the operations team.
Often, the operational issues intertwined with palletizing extend beyond Icon's initial scope, which plays to Icon's strength.
"Because New Zealand is geographically isolated, we've had to solve our own problems," Bell explains. "It's part of our island culture." That inherent problem-solving ability gives Icon's robotics an edge over its competition.
They offer a range of design, manufacturing and implementation services under a single entity, which gives them a distinct advantage when executing complex solutions in remote locations.
"We have no problem weighing in on problems that extend beyond our scope," Bell said.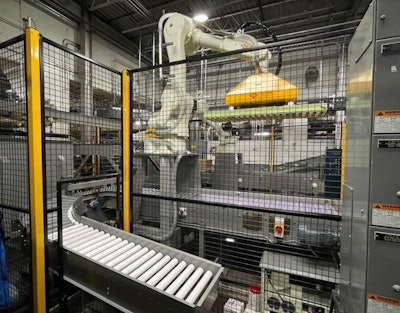 Unparalleled Growth During Escalating Labor Shortages
Automation is a welcome solution to management teams struggling with a shortage of skilled workers, and Icon Robotics has enjoyed strong growth as a result. The company is involved in large-scale palletizing in several organizations.
"In one of our bigger sites, we've got 48 lanes running, 24x7," Bell explained.
The need for continuous uptime has prompted Icon to develop service agreements, including rapid response times. Icon may complement the company's maintenance team or dial-in straight to machines to provide guidance.
"Often bigger companies have maintenance teams, and they can complete most of the site-related tasks to keep the systems running reliably," Bell said. "They reach out to us for help if things get a bit more tricky."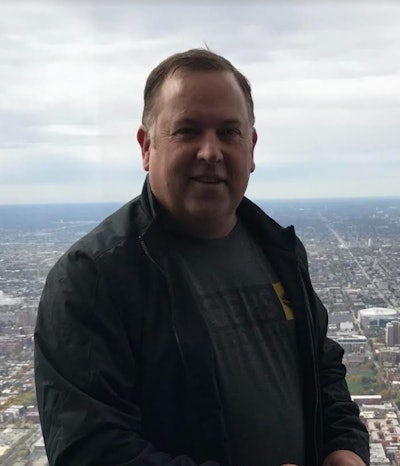 Icon recently secured a new facility in Oregon, WI, a base for its U.S. headquarters. They are hiring aggressively, and Bell is finding no shortage of work, but that doesn't mean they're not looking for new opportunities.
"We've been drawn into new business by invitation, and we have a lot of work right now," Bell said. "But we're never complacent. We're always looking to grow."
To learn more about Icon Robotics, contact Dean Bell (Dean.Bell(at)iconrobotics.com).