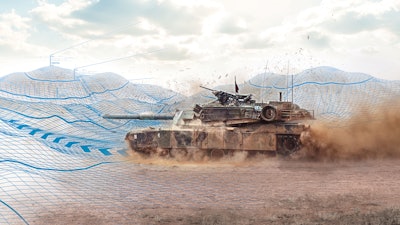 Allison Transmission
Allison Transmission, a designer and manufacturer of conventional and electrified vehicle propulsion solutions for tactical wheeled and tracked defense vehicles, and medium- and heavy-duty commercial vehicles, has been awarded a $51 million contract for the X1100-3B1 transmission and technical support for the Abrams Main Battle Tank used by the U.S. Army and Foreign Military Sales (FMS) customers.
"The Abrams is the most prevalent main battle tank in the free world, and the recent announcement of defense sales expanding to Taiwan, Australia and Poland increases its presence to eight U.S. partner nations. Allison is proud to support the U.S. Army and our global customers today and for decades to come," said Dana Pittard, Vice President for Defense Programs, Allison Transmission.
Deliveries and technical support under this contract will begin in January 2023 and continue through March 2024.
The Abrams tank, introduced in the early 1980s, has been the subject of continuous capability improvements throughout its service life. Similarly, Allison continues to develop innovative enhancements to meet customer demand while ensuring transmission longevity and performance.