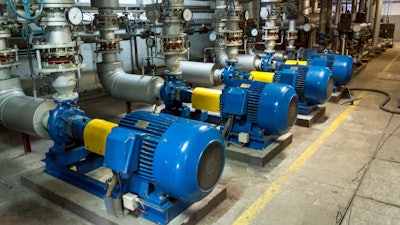 Sensata Technologies
Bolstered by continued improvements in technology, the concepts of continuous monitoring and predictive maintenance are quickly becoming machine and asset management best practices – helping plant managers to overcome the dual challenges of unplanned downtime and ever-widening labor shortages.
For months, labor challenges across nearly every industry have dominated headlines. Those shortages are only expected to increase in the coming years. In addition, 1 in 4 members of the U.S. manufacturing workforce is over the age of 55 – removing the most experienced workers from the plant and simultaneously leaving more than 2 million potential openings unfilled by the end of this decade.
That scenario makes keeping up with traditional maintenance walkarounds and standard-time-based preventive maintenance schedules an even greater challenge than ever before, creating a growing risk of unplanned downtime when issues are not identified early.
Put simply, reliability is at a premium in every respect.
All those forces combine to place even more pressure on plant managers to adjust their asset management approaches to both keep production on track and to optimize how they use people, budget and resources.
Challenges Scaling Manual Processes Across the Plant
One example of manual asset monitoring is vibration monitoring performed with a traditional 'route-based' system. In this approach, a technician walks a pre-planned route, using a sensor and data collector to measure vibration on each machine. Once the route is completed, the data is uploaded to a computer for analysis.
While a helpful tool, this type of time-consuming approach spotlights the need for a shift toward a less labor-intensive process.
Even discounting the work involved in programming the routes in the first place, each route consumes scarce resources from the maintenance team. Some assets are not easy to access and data readings are often taken only monthly – or even less often in some cases – creating considerable time periods for issues to develop without warning. Unfortunately, gathering vibration readings is often a task that is also deprioritized as other needs arise, creating gaps in the data.
Finally, the data gathered through a route-based vibration analysis still must be analyzed by a vibration expert, who examines the data for anomalies. That adds either additional hiring or higher consulting costs, as each person assigned to review the data can only regularly review data from a certain number of machines.
In terms of time and resources, all of these requirements prevent this type of approach from being effective at any kind of scale, which leaves most plants monitoring only their most critical assets.
While that logic is sound, in many cases unplanned downtime and fire-drill repairs on "non-critical" assets, can also create expensive strains on production.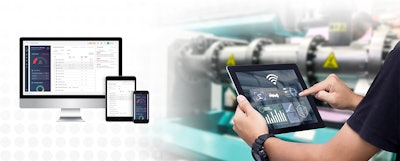 Leverage Continuous Monitoring of Machine Health
While walkarounds are still valuable, using them as the primary means of fault detection is not ideal. And traditional asset monitoring platforms – while sometimes effective – have drawn criticism from both a cost and complexity perspective, creating a significant perceived barrier to adoption.
The rapid expansion of cloud platforms has driven down the cost of computer processing and with it the potential for sensor-driven solutions across a range of potential modalities. Data can now be sent directly from the asset into a cloud environment for further review and analysis, with no clipboard required.
Most importantly, vibration, temperature or and/oil monitoring systems can generally be installed in parallel to existing control architectures, allowing PLC programming, etc. to remain untouched.
Lower implementation costs allow for plant managers to monitor more assets for the same investment. And cloud-based predictive maintenance tools can allow for accurate analysis of that data – at scale – without additional subject matter expertise.
Those data points – along with alarms and predictive maintenance systems - can help plant managers and other leaders better understand the health of their assets and their remaining useful life (RUL). With that picture in place, plant managers can reduce unplanned downtime or in some cases, avoid it altogether. Acting proactively, they can better plan maintenance schedules – extending service intervals when appropriate and ordering components to intervene early when signs of a fault are first identified.
A Mindset of Continuous Improvement
The true best practice of machine asset monitoring is to view the process as a means of continuous improvement and a method to gain insight into all assets in the plant, not just those deemed "critical."
Asset management and its ongoing analysis can be viewed less as a one-time CAPEX requirement and more as a continually expanding – and self-justifying – network of connected machine assets that helps prevent downtime and reduce costs.
As plant managers validate processes and concepts over time, they can begin to streamline parts inventories, schedules and more as they continue to move toward a fully connected – and reliable – plant environment.
IIoT Platforms for Plant Wide Asset Monitoring
Sensata Technologies recently introduced Sensata IQ, an IIoT platform which makes it easy for plant managers to deploy asset health monitoring to prevent unplanned downtime. The cloud-based platform uses AI to process data from a broad portfolio of Sensata IoT devices to gain insights into the health of each asset. With solutions like these, plant managers get reliable and easy-to understand alerts regarding their facility's equipment health before assets fail.
---
Paul Heine MBA, PMP, SP, is an IIOT Product Manager at Sensata Technologies. For over 25 years, Paul has been a noteworthy leader in the industrial automation space. You may know Paul from his work as a sensing expert in Industrial Internet-of-Things at Sensata Technologies, but Paul can also be credited with significant contributions to several other sensor manufacturing companies in his career. Over the last 10 years, he has sought to help global manufacturing companies reach their transformation goals and initiatives by being a technology advocate. Paul holds a Project Management Professional (PMP) certification and he is a Certified SAFe 5 Practitioner. He holds an electrical engineering degree from Milwaukee School of Engineering and a master's in business administration with an IT concentration from Patten University.