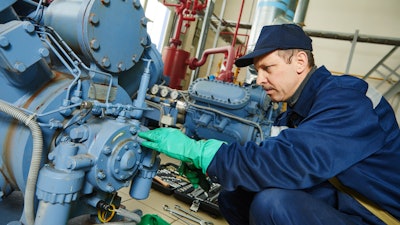 iStock
It's no secret that Maintenance, Repair, and Operations(MRO) items are the signature ingredients that fuel the food industry. Why else would procurement managers spend hours screening suppliers and trying to shave costs on certain items, hoping to walk away with a little more change in the pockets and some extra value?
Could it be that price haggling is just part of the job? Or could it be that MRO items quickly push up costs, so knowing how to maximize your company's asset base equates to maximizing productivity and reducing downtime?
It's a bit of both, actually.
MRO items are used to manufacture food but do not appear in the final product. Some of these items differ in small details, while others may only be used now and again. Then there are those items that should be made from food-grade material and are exclusively sourced from specific manufacturers in a heavily regulated industry. They all come with specific costs.
Put simply, MRO cost management is a strategic driver of business continuity: your company is either managing its MRO or being pulled into a Miscellaneous Random and Out of control chaos – another type of MRO.
So how do you manage MRO the right way?
Manage How Data is Collected, Stored, And Used with a CMMS
Terabytes of data are being processed during the food manufacturing process. These data are available from essential details about equipment hours, energy efficiency, and downtime on processing lines to temperature differences.
But data availability does not mean it is being used in a meaningful way. This is where a computerized maintenance management system (CMMS) comes in. A CMMS is a database that makes storing and retrieving information easy. When coupled with the necessary key performance indicators (KPIs), it also serves as an essential decision-making tool that facilitates preventative maintenance, lowers the likelihood of reactive maintenance, and makes sourcing appropriate parts easy.
Some people may refer to the CMMS as the brain behind decision-making, which it really is, but it also an essential MRO cost management tool. How so? Imagine that you've decided to upgrade your food manufacturing plant by automating some processes. When all the information is entered in the CMMS, you'll have all the data you need to assess how your decision to automate certain functions affects costs. These costs could be related to energy use, operation time, speed, output, and even the likelihood of having a particular spare part in the future. Therefore, these and many other factors affect cost; knowing which MRO items affect your value chain will enable you to propose better substitutes.
A CMMS takes out the guesswork in plant cost optimization by cutting down on inefficiencies without compromising price, cost, and value.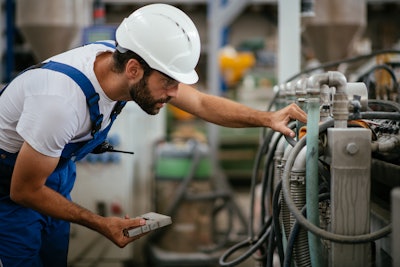 Embrace Change
Change is difficult, especially if you think nothing needs to be changed. However, a CMMS provides a side-by-side analysis to compare "what is" and "what could be."
The "what could be" is the data you have from your current KPI that does not meet your performance criteria. It could be a bearing from a particular manufacturer that has to be changed frequently or the heat that motors release in the factory, causing more cooling. These are all MRO costs because they do not appear in the actual food you produce – they only help to transform raw ingredients into consumable products. What you do with these costs determines how open you are to change.
For example, Food Industry Executive found that automation touches almost every facet of food processing. In one of its polls, 22% of respondents reported installing some advanced automation system in their food processing plants. With global automation expected to grow by a CAGR of 7.40% from 2017 to 2030, the need for better spare parts management will also increase. Gone are the days when spare parts were ordered randomly. Now, data from a CMMS automates the entire process to tap into quality and cost savings in the shortest possible time without affecting operations.
Embracing change through automation, process optimization, equipment choice, and material selection is a crucial MRO cost strategy element. The more the entire processing line is prepared to adjust operations to respond to growing changes with agility, the less likely you will be pinned down to one formula that only increases costs but adds very little value.
Understand that downtime is inevitable
In the ideal world, there is no downtime. The reality is that there will be downtime, and while having a preventative maintenance plan in place does dampen the likelihood of unpredictability, it does not eliminate it.
Does this mean that optimizing your operations to eliminate downtime is a lost cause? Not necessarily. While optimizing your processes to control your MRO costs has its benefits, there is another side to consider. For example, hundreds of extra spare parts require storage, investing in the Internet of Things (IoT) to capture useful plant data can run into millions. The difference is that while these do contribute to the possibility of lowering reactive maintenance and boosting operations, they also have certain costs that should be weighed against feasibility.
Understanding that you will not be able to flag and control every type of downtime means resources will not be placed in redundant investments: expensive, but with very little value.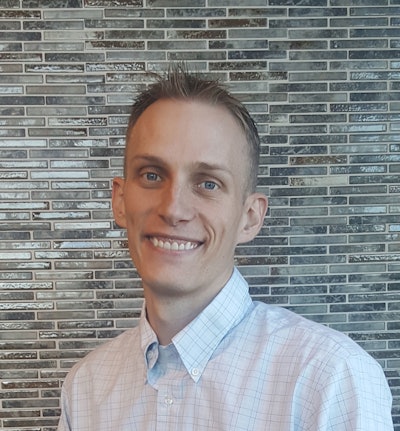 Downtime is inevitable. Being prepared for a particular downtime involves more than just having the right tools ready for preventative maintenance. It also involves staying within budget limits and capturing data on processes that really should be controlled instead of having a scattered attempt to capture every bit of information.
Bryan Christiansen is the founder and CEO of Limble CMMS. Limble is a modern, easy to use mobile CMMS software that takes the stress and chaos out of maintenance by helping managers organize, automate, and streamline their maintenance operations.