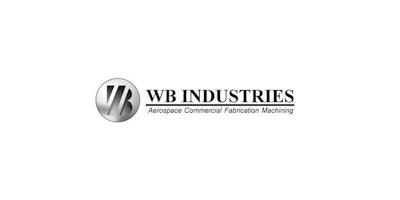 ST. LOUIS - WB Industries, a custom metal and structural fabrication, welding, and precision machining company, announces the addition of Joseph Behlmann as its director of operations and Richard Wages as its newest project manager. Behlmann will be responsible for assisting in the development of strategic planning, formulating and implementing policies and procedures, and establishing organizational structures within the project management and production operations. In his new role, Wages will be responsible for planning, engineering, and executing multiple aerospace and commercial projects.
"We are thrilled to welcome Joseph and Richard to the WB Industries family." said Gary Bertolucci, president of WB Industries. "These two gentlemen bring years of experience and expertise to our team, and all of us are very excited to work with them."
Studying both automotive mechanics and high-performance racing and technology at Ranken Technical College, Behlmann has nine years of manufacturing engineering industry experience. He most recently served as a production manager for the last four years.
Earning his BS in Project Management from ITT Technical Institute, Wages most recently worked as a project manager for industrial and commercial projects right here in St. Louis before joining the WB Industries team. Wages also has a background in technical design.
"We believe that both Joseph and Richard can contribute to our company's success and improvement," continued Bertolucci. "Our company is always aiming to achieve its highest potential, and we're confident they will greatly contribute to the continued growth of WB Industries."