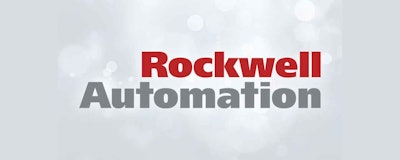 MILWAUKEE — Codelco, the National Copper Corporation of Chile, has awarded a major contract with an approximate value of $50 million U.S. to Rockwell Automation to supply a number of important systems for the Chuquicamata underground mine, a "super cave" mine in Chile.
Rockwell Automation will collaborate in the transformation of the century-old, open-pit mine, one of the world's largest, into a technologically advanced "super cave" mine that uses a block-caving extraction process. This advanced method is expected to extend the life of the mine by at least 40 years, improving its asset utilization.

Cave mining techniques are becoming increasingly popular because they yield high production rates at lower costs. Block caving is a mining method in which blocks of ore are undercut to induce caving, allowing it to break up and be drawn off, pulled by gravity.

The contract includes a detailed engineering, supply, configuration and assembly of four systems that comprise the mine's control system. This consists of an integrated operational platform, security system, supervision and control network, predictive maintenance and a general administrative network.

"We are pleased that Codelco has selected us for this epic mining project," said Alejandro Capparelli, president, Rockwell Automation Latin America. "We are committed to helping our customers bring the connected enterprise to life. Our work together will increase mine throughput and lower operating costs. By leveraging Rockwell Automation's integrated control and information systems, connected services and deep domain expertise, Codelco will extract more value at every stage of their mining operation."

Rockwell Automation is currently working on the engineering and construction phase, in advance of a project start-up by mid-2019. Annual production is projected to be 320,000 tons of fine copper and 15,000 tons of molybdenum.