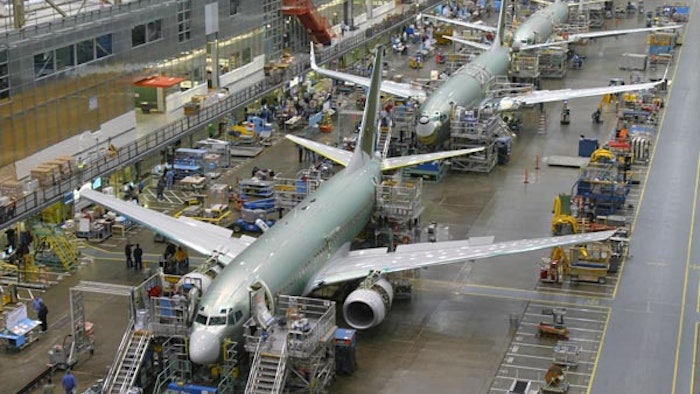 ST. LOUIS (AP) -- Missouri Gov. Jay Nixon plans to sign legislation that would offer up to $1.7 billion in tax breaks to Boeing Co. over more than two decades to entice the aerospace company to bring the production of its 777X jetliner to the state.
Lawmakers approved the incentive package during a one-week special session last week. The tax credits are worth up to $150 million annually over 23 years if the aerospace giant meets its target of 8,000 new jobs.
Nixon scheduled a bill signing ceremony at the James S. McDonnell Planetarium in St. Louis on Tuesday morning — hours before Boeing's self-imposed deadline for offers from eager local and state governments. The presumed manufacturing site is on the edge of Lambert St. Louis International Airport.
Boeing Co. currently builds military aircraft in the St. Louis area and employs about 15,000 people in Missouri. The company requested proposals from more than a dozen locations for 777X production after a machinists' union in Washington state last month rejected a proposed contract seeking to replace their traditional pension with a defined contribution savings plan.
On Monday night, the St. Louis County Council unanimously approved a package of local incentives that could add up to $1.8 billion more in tax incentives to the overall offer. St. Louis Mayor Francis Slay was among those who spoke in support of the project.
Boeing is expected to announce the location of its new manufacturing plant early next year.