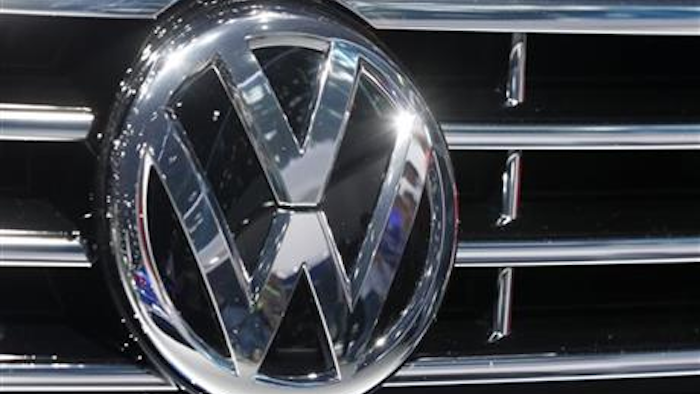 California regulators this week rejected a proposed plan from Volkswagen to recall thousands of vehicles equipped with software to manipulate emission levels.
The California Air Resources Board began investigating VW after the Environmental Protection Agency unveiled the emissions scandal in September.
The software allowed diesel vehicles to conform to strict emissions limits during official government testing, but the cars can emit up to 40 times the EPA's threshold for harmful nitrogen oxides during actual driving conditions.
The CARB called for VW to submit a plan to recall more than 75,000 California vehicles equipped with 2.0-liter diesel engines — including the Beetle and Jetta models — by Nov. 20.
The German automaker subsequently asked for additional time to develop its proposal, but CARB emissions compliance chief Annette Hebert wrote that expeditious action was required and that that the "proposed plans fail."
The letter outlined 14 deficiencies with the VW proposal, including its failure to outline the details of a recall or the impact of the fixes on vehicle operations.
"VW's submissions are incomplete, substantially deficient and fall far short of meeting the legal requirements to return these vehicles to the claimed certified configuration," Hebert wrote in a letter to company officials.
CARB and Volkswagen each indicated that they would continue to work to resolve the issues. The company's plan for a recall of 3.0-liter diesel vehicles in California is reportedly due next month.
VW executives are also scheduled to meet with EPA officials this week regarding a nationwide recall.
A recall process in the European Union — where most of the 11 million vehicles implicated in the scandal are located — was approved last month, but a U.S. recall will require far more complicated maintenance.