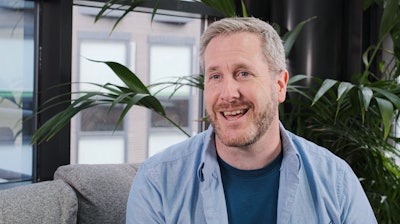 Leading product at digital signage disruptor ScreenCloud affords Jonny Kirk the opportunity to work with business communicators and HR leaders to build innovative tools and processes for connecting with their people; and transforming digital EX with employee-facing 'screens that communicate'.
Before ScreenCloud, Jonny spent a decade leading the design of mobile and web-based employee apps for dozens of global enterprises. These applications ranged from a technical briefing app for British Airways pilots, to Reward and Recognition apps for LIDL retail employees, via shift management and employee engagement apps for dozens of logistics, shipping, manufacturing, construction and retail enterprises.
During the last 14 years working in employee-centric tech, Jonny has delivered impactful solutions for businesses as diverse as Sodexo, Carlsberg and Dupont. Always happy when challenged and exploring complex problems; Jonny is passionate about improving people's working lives, and remains fascinated by the myriad connections between product development/management and the disciplines of HR and leadership.