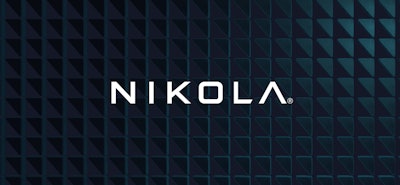 Nikola yesterday announced that it has developed a heavy-duty, 700 bar (10,000 psi) hydrogen mobile fueler capable of direct fueling hydrogen fuel cell electric vehicles (FCEVs).
Nikola's mobile fueler program includes its own mobile fuelers as well as a number of third party mobile fuelers, which will provide customers with a variety of flexible fueling options.
According to President and CEO, Michael Lohscheller, Nikola spent nearly two years developing a flexible mobile fueling solution that cools and compresses hydrogen to rapidly fill 700 bar FCEV heavy-duty trucks.
"Coupled with Nikola's hydrogen tube trailer, with a capacity of 960 kg, Nikola's mobile fueler can refuel customer trucks back-to-back," says Lohscheller. "This will deliver flexible hydrogen fueling solutions for our customers starting in 2023 and will complement Nikola's permanent hydrogen fueling stations which are being developed."
Nikola's first mobile fueler has completed commissioning and testing and has been released for market operation. Nikola has additional hydrogen mobile fuelers being commissioned in Q1 2023.
The Nikola Tre FCEV is expected to have a range of up to 500 miles and is suited for a variety of applications ranging from drayage and intermodal to metro-regional truckload and less than truckload to certain specialized hauling use cases.