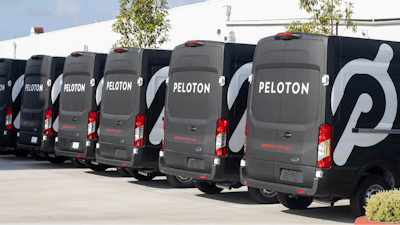 iStock
Peloton Interactive has agreed to pay a $19,065,000 civil penalty to resolve charges that the company knowingly failed to immediately report that its Tread+ treadmill contained a defect that could create a substantial product hazard and created an unreasonable risk of serious injury to consumers.
According to Richard Trumka, a commissioner of the CPSC, Peloton's penalty is larger than the maximum civil penalty allowed by law for a single violation because the company committed two distinct violations by both failing to report incidents and selling recalled units.
According to the U.S. Consumer Product Safety Commission (CPSC), the civil penalty also settles charges that Peloton knowingly distributed recalled treadmills in violation of the Consumer Product Safety Act (CPSA).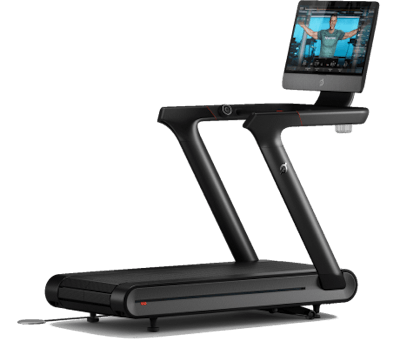 Beginning in December 2018 and continuing into 2019, Peloton received multiple reports of incidents associated with pull under and entrapment in the rear of the treadmills, including reports of injuries. Despite this information, Peloton did not immediately report to the CPSC as required by law.
By the time Peloton filed a report, the company had received more than 150 reports of people, pets, and/or objects being pulled under the rear of the Tread+ treadmill, including the death of a child. On March 3, 2021, a six-year-old child died after being pulled under the rear of the Tread+ treadmill. The company also received reports of 13 injuries, including broken bones, lacerations, abrasions and friction burns.
Peloton and the CPSC jointly announced the recall of the Tread+ treadmill on May 5, 2021.
After the public announcement of the recall, Peloton knowingly distributed another 38 Tread+ recalled treadmills using Peloton personnel and through third-party delivery firms.
"Peloton's conduct called for one of the largest civil penalties in our history," Trumka said in a statement provided to IEN. "Evidence indicates that for years, Peloton knew from consumer reports that its treadmills could grab and pull kids and objects under the rear of the Tread+ treadmill, allowing for serious or fatal injuries. As incidents mounted, the company kept CPSC in the dark by failing to report them, preventing our agency from protecting the public."
While all four CPSC commissioners accepted the settlement agreement, Commissioner Peter Feldman expressed concern over a lack of a "coherent enforcement policy when it comes to civil penalties."
In a statement, Feldman compared the Peloton settlement to the Vornado Air penalty, another recent failure-to-report case involving fatalities, a similar number of incidents and evidence of aggravating factors. Vornado settled for $7.5 million in July 2022, which Feldman called "woefully inadequate," even though the company was a repeat offender.
In this particular case, Vornado repeatedly failed to report a fire hazard with its space heaters, which lead to the death of a 90-year-old Minnesota man in December 2017.
"I still do not know how to explain the discrepancy in settlement amounts," Feldman said. "No one at the Commission has articulated a coherent underlying doctrine or principle ... Without principled decision-making, the product safety community will remain confused about the expectations the Commission is setting for how we will deal with similar conduct."
In addition to the $19,065,000 civil penalty, the settlement agreement requires Peloton to maintain an enhanced compliance program and system of internal controls and procedures designed to ensure compliance with the CPSA. Peloton has also agreed to file, for a period of five years, annual reports regarding its compliance program and system of internal controls.