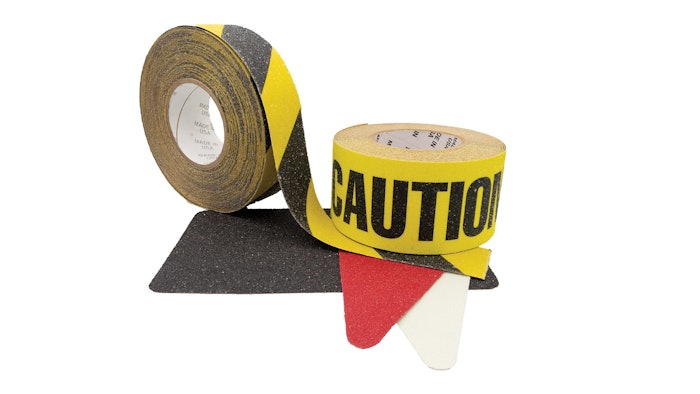 Wooster Products
Wooster Products (Wooster, OH) introduced FLEX-TRED anti-slip tapes for enhanced safety in industrial environments. It provides a higher coefficient of friction on the applied surface, whether wet or dry. 
FLEX-TRED is available in:
Rolls of various widths
Standard die cut shapes
Custom die cuts
With the ability to bend over sharp 90-degree angles without fracture and to be bent repeatedly without cracking or failure of the bond, FLEX-TRED is ideal for application such as:
Machinery surfaces
Gas/brake pedals
Forklifts
Mowers
Snow groomers
Tow motors
It is available in various colors and patterns. In areas where a heavy exposure to liquids is anticipated, VOC-free FLEX-TRED Edge Sealing Compound seals the edge to most surfaces. 
Applied FLEX-TRED is resistant to and will tolerate:
Motor oil
Detergent
Hydraulic oil
UV
Climactic exposure
Mild acid or alkali exposure under normal conditions
A temperature range of -40°F to 220°F
Limited exposure to temperatures above 220°F